Ever since NBC NFL analyst Tony Dungy tweeted out a common right-wing, anti-trans, completely-debunked talking point, much of sports media has been focused on Dungy's history of aligning himself with anti-LGBT+ individuals and organizations. And rightly so. I myself was so outraged by Dungy's transphobic remarks that I immediately grabbed my phone to call him out on Twitter. (Dungy has since tweeted out an apology.) But Dungy isn't the only problematic member of NBC's premier football crew. Both announcer Mike Tirico and analyst Matthew Berry have, in the past, been accused of sexual harassment by their female colleagues.
Mike Tirico's history
According to Mike Freeman's book, ESPN: The Uncensored History, Tirico was accused of sexual misconduct by multiple women during his tenure at ESPN, including this truly disturbing allegation:
The woman was a production assistant and "considered an up-and-coming talent," and Tirico went up to her at the party and said "you're the most beautiful woman in here." She walked away, but he kept following her around the party until she finally snapped, "Why don't you fuck off? Get away from me." As she and friends hopped in their car and pulled out of the party, Tirico stepped in front of the car and made the woman stop. "You're the most beautiful person I've ever seen and I think I'm in love with you," Tirico said. She tried to roll up her window and take off, but Tirico stuck his hand in and tried to wedge it between her thighs. She got away, and the next morning, when they saw each other in the ESPN parking lot, he walked up to her, and she expected him to apologize. Instead, he said, "all I did all day was think about you."
And that's not the only accusation of horrific behavior by Tirico:
In another story, one female producer — who had been to dinner with Tirico and his fiancee — was startled to receive an email from him saying that he wanted to sleep with her. Later, when the staff went to a bar after a late night covering the NCAA tournament, Tirico approached her and said, "I wish I was single. If I were, I'd throw you on the table right here and fuck your brains out." After she tried to excuse him as drunk, he persisted: "I know you want to screw me. So let's leave." Later, he followed her on the highway and tried to get her to pull over, unsuccessfully.
G/O Media may get a commission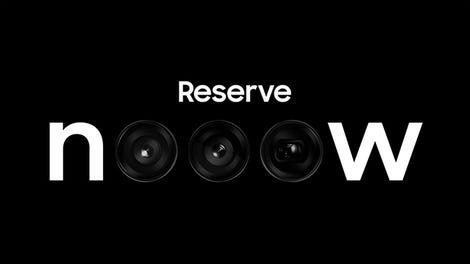 Up to $100 credit
Samsung Reserve
Reserve the next gen Samsung device
All you need to do is sign up with your email and boom: credit for your preorder on a new Samsung device.
Tirico was suspended by ESPN for three months and called the incidents detailed above "misunderstandings." For its part, NBC has addressed his hiring by the network during the height of the #MeToo movement, despite cutting ties with other men accused of similar behavior, like Matt Lauer and NBC political analyst Mark Halperin. NBC told the Hollywood Reporter:
"(W)hen we hired Mike in 2016, we were aware of the incidents from more than 25 years ago, which had been addressed in 1991-92 by ESPN, his employer at the time, and for which he has apologized. Mike has repeatedly assured us that this behavior is long in his past, and we have no evidence of anything to the contrary in his tenure at NBC Sports."

ESPN added that "these charges were aggressively addressed 25 years ago with a lengthy suspension."
That will definitely make all the women watching the NFL (47 percent of the audience, per the NFL's own research) feel loads better about having Tirico constantly shoved down our throats as the face of NBC Sports. Especially the journalistic integrity that was on display when he was chosen to be the one to interview Olympic snowboarder Shaun White about White's own sexual harassment lawsuit, though Tirico's past was never mentioned by him or the network. Sports journalism is still journalism, guys, and the same rules still apply.
Accusations against Matthew Berry
As for Matthew Berry, he was one of the subjects of a Spotlight (yes, that Spotlight) investigation into sexual harassment at ESPN. The Spotlight team reported:
"During her months-long audition, [Jenn] Sterger said an executive showed her a copy of a Playboy magazine that she had modeled for and then she was taken to a strip club by Matthew Berry, who was interviewing as a contributor for The Fantasy Show.

The strip club outing was not a formal ESPN activity, but it followed a dinner with company employees and involved several male job candidates. Sterger said she initially did not realize where they were going and she was teased about being uncomfortable once there.

Sterger and Berry say they were both admonished for the strip club outing, but Sterger did not get a job at ESPN while Berry did. ESPN said it chose another woman who had more experience, though an e-mail from the network at the time also said Sterger could have improved her chances by showing "more professional behavior." Berry is now ESPN's senior fantasy analyst and one of the most influential personalities in fantasy sports."
Per Spotlight, Berry admitted visiting the strip club was not smart and that he regretted going. "He described a photo from that work trip in which he is pointing at Sterger's breasts as 'personally embarrassing and I did not mean any offense.'" Dude, YIKES.
If the NFL cares at all about women, they've done a terrible job making it believable to anyone. While they trot out the pink gear every October to supposedly make people "aware" of breast cancer, they continue to make excuses to keep men who harm women on their teams and in their owners' suites, and they certainly don't seem to object to them in the broadcast booths, either. And while women have come to expect nothing less from Roger Goodell and company, it would be nice to see that sexism and workplace sexual harassment matter to our male colleagues, too.
Instead, we'll suffer through another NFL broadcast, being reminded that allegations of sexual harassment and misconduct do not, by any stretch of the imagination, "ruin men's lives," on the field or off. And that when it comes to calling out -isms in sports, sexism is the one that is left to the women in sports journalism to call out.