Hikikomori, the Japanese phenomenon of extreme social isolation is going global ZMEScience
The other Cleopatra Aeon
Climate/Environment
What 5,000-year-old skeletons tell us about living with climate change Grist
Water
#COVID-19
This will go well. Vaccine only strategy, but like, now as if COVID is seasonal. https://t.co/9QmEQCuJtb

— T. Ryan Gregory (@TRyanGregory) January 23, 2023
IMMUNE DAMAGE PERSISTS POST-COVID.

A Thread 🧵

Here is a collection of papers indicating the persistence of immuno-dysfunction post-Covid.

Let's heretoafter refer to them as the 'Munro Files'.
No reason.#MunroFiles

— Raffy Flynn (@RaffyFlynnArt) January 23, 2023
Syraqistan
US, Israel kick off largest ever military exercise as Iran nuclear talks falter Al-Monitor
Old Blighty
BBC Chairman Helped Boris Johnson Secure $990,000 Loan Weeks Before Winning Job – Reports Deadline

Thames Water's real-time map confirms raw sewage discharges Guardian
India
The BBC Is Abusing Freedom Of The Press To Wage Hybrid Warfare On India Andrew Korybko
China?
Good News, World! You Can Stop Worrying About the South China Sea! China Matters

Exaggerating China's military spending, St. Louis Fed breaks all statistical rules with misleading graph Geopolitical Economy

China tightens grip as dominant LNG buyer with long-term deals Nikkei Asia
European Disunion
Five charged over second alleged far-right plot against German government Guardian

Can Serbia survive EU's economic ultimatum? Branko Milanović, Serbian Monitor

If the European Union Doesn't Democratize, It Will Crumble Jacobin
New Not-So-Cold War
#UPDATE – The heads of the military-civil administration in Sumy, Dnepropetrovsk, Zaporizhzhia and Kherson oblasts will resign – Ukrainska Pravda https://t.co/XdG63xJAzx

— Faytuks News Δ (@Faytuks) January 23, 2023
***
Russia and West on verge of 'real war' – Lavrov RT

EU approves extra 500 million euros in military aid for Ukraine France24
I can't believe this is a real tweet.

Abrams tanks "work" in Poland because there is no war being fought and America has personnel and bases. https://t.co/nRceikqU0d

— Big Serge ☦️🇺🇸🇷🇺 (@witte_sergei) January 23, 2023
Why is Egypt's Navy commanding a NATO-led coalition in the Red Sea? The Cradle

Estonian foreign ministry wants to extend controlled maritime area Estonian Public Broadcasting.

NATO's Baltic States, Russia remove ambassadors as diplomatic relations downgraded Reuters
***
U.S. Officials Claim More 'Russiagate' Like Nonsense Moon of Alabama. A thorough takedown of the New York Times' Spanish letter bomb piece featured in yesterday's Links.

Right and Left To Join in D.C. Protest: 'Not One More Penny for War in Ukraine' Antiwar
Germany Still Years Away From Replacing Russian Gas Capacity

It will take until 2026 for Germany to install 56 bcm of domestic LNG import capacity – same it imported by pipe from Russia in 2021

By 2030 capacities are seen at 76.5 bcm, 80% of consumptionhttps://t.co/EY5eyNsN8M pic.twitter.com/BSGuENxPNO

— Tracy (𝒞𝒽𝒾 ) (@chigrl) January 23, 2023
Rexit Refusniki GmbH: Less than 9% of foreign companies pull out of Russia IntelliNews

Turkey's Erdogan shows no give on Sweden's NATO bid Al-Monitor
South of the Border
Brazil and Argentina preparing new Latin American currency to 'reduce reliance on US dollar' Geopolitical Economy
The London Metal Exchange has the lowest stockpiles in 25 years, with shortages of copper, zinc, lead, and tin

You know which country is a top producer of those?

Peru, where the US just backed a coup and discussed "investments" with the mining minister: https://t.co/AsNQOdExup pic.twitter.com/Z3keYuFOfB

— Ben Norton (@BenjaminNorton) January 23, 2023
Biden Administration
Is Kevin McCarthy's Secret Weapon Joe Biden? The American Prospect

DOJ prosecutions on the rise, but fines plummet Global Competition Review
2024
Even Democrats Are Now Critical of Biden Over Documents Mess Bloomberg

Kamala Harris mourns victims of Monterey Park shooting before speech to mark 50 years since Roe CNN

Trump Looks to Ditch His Own Social Media Site Rolling Stone
GOP Clown Car
Democrats en déshabillé
Why Is Pete Buttigieg Refusing to Crack Down on Airlines' Scams? Jacobin
Gunz
7 Dead, 1 Injured in Half Moon Bay Mass Shooting; Suspect in Custody NBC Bay Area
Big Brother is Watching You Watch
Scientists turn WiFi routers into 'cameras' that can see people through walls ZMEScience

REPS. ADAM SCHIFF AND JIM JORDAN KILLED MASS SURVEILLANCE REFORM IN 2020. WILL THEY DO IT AGAIN? The Intercept
Imperial Collapse Watch
U.S. Weapons Industry Unprepared for a China Conflict, Report Says WSJ
Police State Watch
Tyre Nichols' family attorney says video shows police beating Nichols like a 'human pinata' CNN

Officer Involved in Tyre Nichols' Death Previously Accused of Brutality The Daily Memphian
Our No Longer Free Press
In 2014 The Guardian published an op-ed about Ukraine by @SeumasMilne that would be shriekingly condemned as Russian propaganda today. I doubt there's a single paragraph in this article that could be published in today's mainstream media environment.https://t.co/Z7zRRbFrVo

— Caitlin Johnstone (@caitoz) January 23, 2023
Sports Desk
Jeff Bezos may sell Washington Post to buy Commanders, investors say: sources NY Post
Tech
DOJ poised to sue Google over digital ad market dominance Bloomberg
Not yet. Can ChatGPT lever up a portfolio firm, lay off 60% of employees, degrade software quality, and sell the firm to its own secondary fund in a soft form of fraud? https://t.co/CJHw5j3kd3

— Matt Stoller (@matthewstoller) January 23, 2023
The Bezzle
The Russian-Linked Payment Processors Feeding the Crypto-conomy Dirty Bubble Media

US banks pressured to sever ties with crypto companies Protos

New York's financial regulator takes aim at firms co-mingling crypto funds Reuters
Class Warfare
THE HOUSE ALWAYS WINS: THE ALGORITHMIC GAMBLIFICATION OF WORK Law and Political Economy Project

Empathy Economics and Social Classes Origins of Our Time. The deck: A primary source on Janet Yellen and the conflict theory of inflation

What do indebted employees do? Financialisation and the decline of industrial action Industrial Relations Journal. From the abstract: "Since indebted employees tend to become self-disciplined at the workplace on the fear of losing their job and defaulting, this paper argues that the post-1970 rise of household financialisation is associated with the decline of strike activity."
Spotify cuts 6% of its workforce — read the memo CEO Daniel Ek sent to staff CNBC
There's Bipartisan Agreement on One Thing: Ticketmaster Sucks The New Republic
"Someone hit the big score
They figured it out
That we're gonna do it anyway
Even if it doesn't pay"

-Gillian Welch
Antidote du jour (courtesy of rlgroves):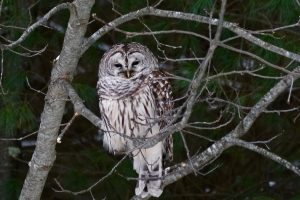 See yesterday's Links and Antidote du Jour here.