Elvis star Austin Butler was first romantically linked to Kaia Gerber in late 2021, but they've gotten a lot of attention lately as Butler's award wining performance in the rock star's biopic has increased his visibility.
Part of people's interest is the couple's previous amours. Gerber dated Euphoria star Jacob Elordi for a year before they split in September of 2020; she's also been linked to Pete Davidson. Her relationship with Elordi ended about a month before she was connected to Butler. The 21-year-old has a busy life as an actress and model, taking after her mother, supermodel Cindy Crawford, which has made certain relationships difficult.
In an interview about her romantic past with Vogue, Gerber said, "I found myself in situations where I was, like, I actually don't have the life experience that I need to handle this. You know, I was doing fashion month, but I was so young I had kissed, like, only one person. I had never had a high school sweetheart or anything."
She added that she ended up dating "older people," because that's who she was surrounded by in the world of fashion. Davidson was 26 when he dated 18-year-old Gerber in 2020.
"I got put in situations where one day I'd wake up and be like, How did I get here? I have no idea what I'm doing, and I need help," she explained. "And being able to ask for that help was amazing. That's what real growing up means, not being afraid to ask."
Butler was in a relationship with ex-girlfriend Vanessa Hudgens for nine years, and they were officially reported as being over in January 2020. The 31-year-old actor has said Hudgens had a big impact on his career, encouraging him to go for the Elvis Presley role—though the distance while he was filming was apparently a major hinder in their relationship. The two's romance ended while he was working on the project.
"I was actually driving up through Griffith Park and Elvis's 'Blue Christmas' came on," the 31-year-old actor told Vogue in April 2022. "I was singing along with it when my friend had kind of an epiphany: 'You need to play Elvis.'"
The friend in that story was apparently Hudgens.
Here's the complete timeline of Butler and Gerber's romance.
December 2021
The first rumors that the couple were together began when they were seen attending a yoga class together in December 2021. A source told Us Weekly at the time, "They are low-key dating. It's still very new.
He was also seen on December 8 at Celine's fashion show, where Gerber was walking the runway at the Wiltern Theatre in Los Angeles. He was photographed with some of Gerber's family, including Cindy Crawford and Rande Gerber.
A source told People that they were spending a lot of time together before the holidays, adding, "She seems really happy. All of her friends think he's really cute."
February 2022
The pair spent Valentine's Day together in London.
March 2022
The new couple loves traveling together and headed to Paris just after Paris Fashion Week, according to The Daily Mail. Later, they made their first public appearance at a big event, attending the W magazine's pre-Oscars party in Los Angeles. They did not walk the red carpet together, but were seen together on their way out.
April 2022
Gerber and Butler were photographed holding hands on a date in Malibu at a farmer's market, the most couple-y activity imaginable.
May 2022
They finally made their red carpet debut at the Metropolitan Museum of Art for its 2022 Met Gala. The theme for the night was the Gilded Age, and Gerber wore a metallic gown by Alexander McQueen, and Butler wore a black Prada suit. They look totally enamored with one another all night.
Later that month, Gerber attended the 2022 Cannes Film Festival premiere of Elvis.
They were then photographed smooching backstage.
Also in May, Butler was asked about his relationship in a GQ interview, and replied, "I don't think there's anything I want to share about that. But thank you for providing the space."
July 2022
Gerber's tattoo of the words "I know" on her wrist seemingly gave away that she made a guest appearance in Butler's photoshoot for ​VMAN 49's Fall-Winter 2022 issue. In the black-and-white photos, her arms are draped around his neck, though he hides the rest of her from the camera lens.
August 2022
More people began to notice the stark 10-year age gap between Butler and Gerber. A 2007 photo of Gerber with his former flame, Vanessa Hudgens, went viral. It depicted them meeting during a High School Musical 2 red carpet event, Hudgens a young adult and Gerber a child.
December 2022
Butler and Gerber enjoyed a pre-New Year's getaway in Cabo San Lucas, Mexico, with her parents—Rande Gerber and Crawford—and her brother, Presley Gerber. Earlier in the month, it was reported that Kaia supported Butler when he made his Saturday Night Live hosting debut.
January 2023
Butler won in the Best Performance by an Actor in a Motion Picture – Drama at the 2023 Golden Globes, and Gerber was there for his big win. However, his official date of the night was his older sister Ashley.
"I'm going to bring my sister," he told Entertainment Tonight. The decision was "hard, [but] she's my one and only sister, so it'll be nice to be with her."
Before the event, Gerber and Butler enjoyed the W and Louis Vuitton's pre-Golden Globes dinner together, and an insider at the event told Page Six that the couple was "cuddled up in the corner." The two were also seen "making out" backstage at the Golden Globes, per Page Six.
Around this time, Butler's accent was noted by fans as being completely different than his voice pre-Elvis. This is where he told the infamous story about Hudgens encouraging him to go for the role while at The Hollywood Reporter's roundtable.
"The month before I heard that Baz [Luhrmann] was making the movie, I was going to look at Christmas lights with a friend," he said. "And there was an Elvis Christmas song on the radio and I was singing along and my friend looked over at me and goes, 'You've got to play Elvis.' I said, 'Oh, that's such a long shot.'"
"A couple of weeks later, I was playing the piano," he continued. "I never really sang for any of my friends or anything. That same friend was there and I was playing the piano. She said, 'I'm serious. You gotta figure out how you can get the rights to a script.' Then my agent called and said, 'So Baz Luhrmann is making an Elvis film.'"
This content is imported from youTube. You may be able to find the same content in another format, or you may be able to find more information, at their web site.
Hudgens essentially told the same story on Live With Kelly and Ryan in 2019, when the two were still together.
"Last December, we were driving along and we were listening to Christmas music, and then an Elvis Presley Christmas song came on," Hudgens said. "He had just dyed his hair dark. He's a natural blonde…and I was looking at him and he was singing along and I was like, 'Babe, you need to play Elvis.' Then in January, he was sitting at the piano. And he's playing and he's singing and I'm like, 'I don't know how, but you need to figure out how you can play Elvis. Like, I don't know how we get rights or what we do, but you need to play him."
This content is imported from youTube. You may be able to find the same content in another format, or you may be able to find more information, at their web site.
Hudgens is currently dating basketball star Cole Tucker, and most people assumed she wasn't particularly salty about Butler's success or his new relationship. But then Instagram user Ryan Scott cracked a joke about Butler's Presley new lilt, insinuating he's putting it on to warm up award show voters.
"He went to the Lady Gaga school of campaign acting," Scott wrote, along with a tweet from Page Six about Butler's vocal coach gave about his accent.
Hudgens quickly liked the post, then commented, "Crying."
Presumably, she means crying-laughing.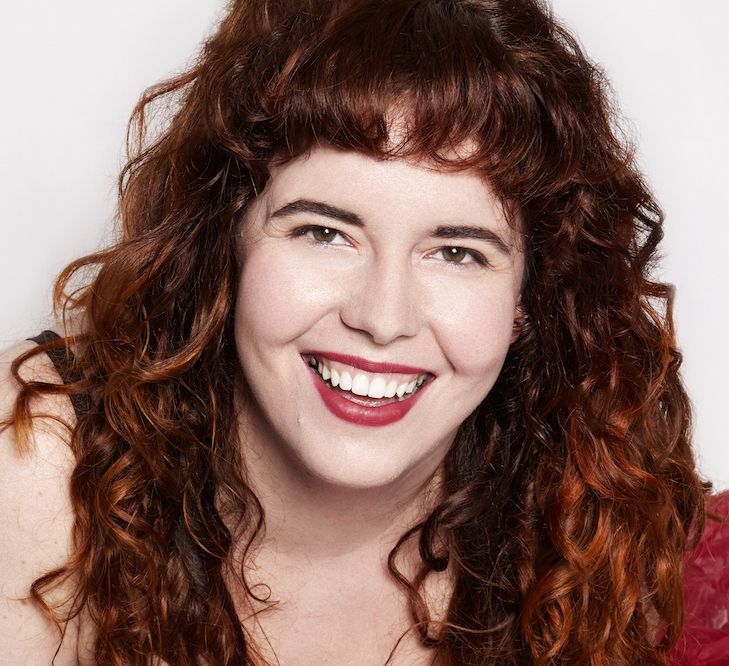 Aimée Lutkin is the weekend editor at ELLE.com. Her writing has appeared in Jezebel, Glamour, Marie Claire and more. Her first book, The Lonely Hunter, will be released by Dial Press in February 2022.