Planning your next Cinco de Mayo celebration? After you've got your decorations, the music set, and your invitations out – all that's left is planning a Mexican menu with some great food. From cocktails to dessert, here are some of our favorite Mexican recipes and dishes that will make your Cinco de Mayo a tasty success.
Crispy white fish is fried in light beer batter (with Mexican beer of course) and wrapped in warm corn tortillas. Serve them garnished with shredded cabbage, fresh cilantro and a creamy chipotle sauce. A squeeze of fresh lime makes it fish taco perfection.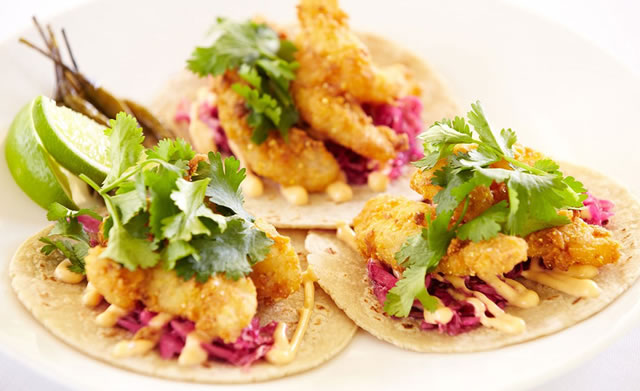 Artichoke fans will love this twist on traditional chorizo Mexican street tacos. They still have the delicious Mexican chorizo and with diced onion and fresh cilantro but, are kicked up a notch with crispy bits of artichokes. Yum and yum.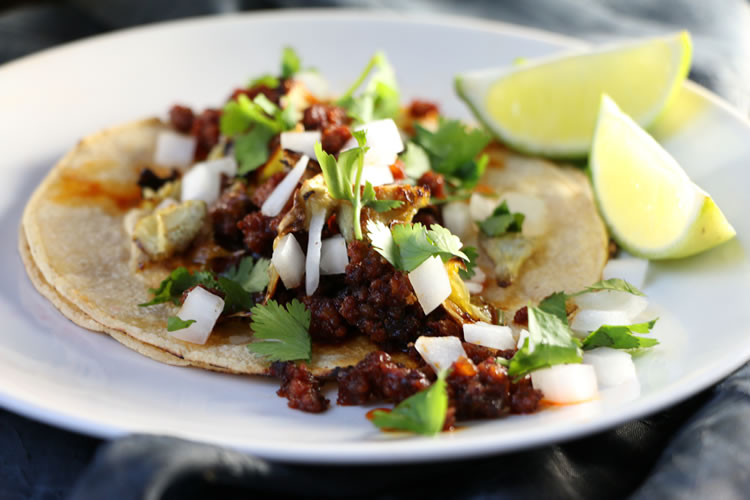 These Mini Green Chicken & Poblano Enchilada Taco Boats are super easy to whip up and make great appetizers for your Cinco de Mayo party. It's enchiladas turned into finger food. Try and eat just one.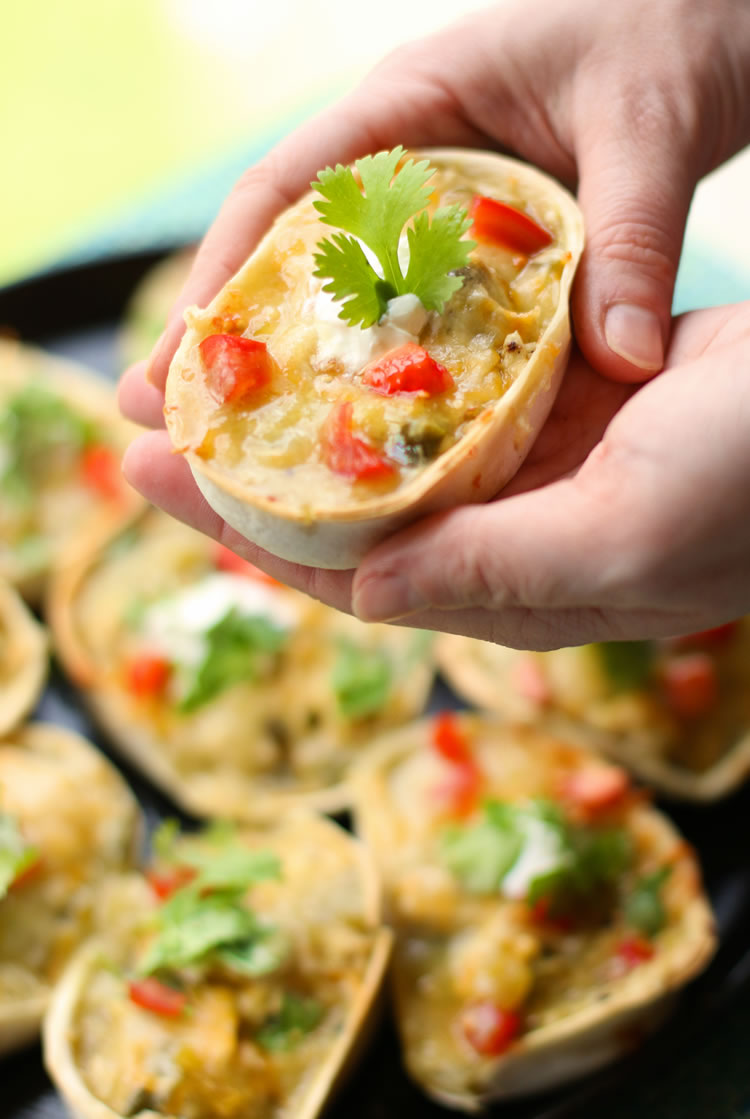 If you're having a party you absolutely need a great cocktail. And for Cinco de Mayo a Margarita is kind of a must. Keep things spicy with this recipe for a Jalapeno Margarita made with a jalapeno simple syrup that allows you to control the heat.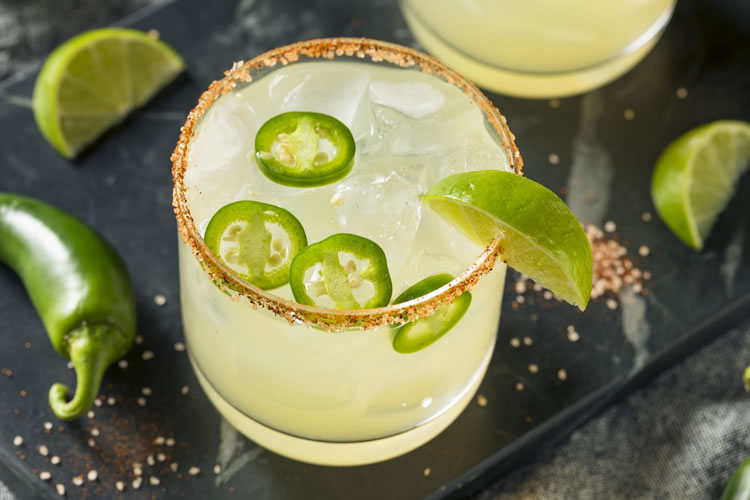 This recipe for steak tacos doesn't get any more authentic. You'd actually have to board a plane and go to Mexico. Wrap them up in warm tortillas and serve alongside a salsa and guacamole bar.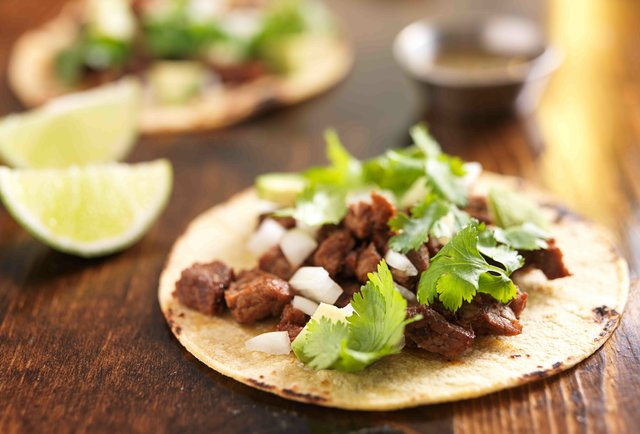 These little baked jalapenos are so so tasty and bake up in less than 20 minutes. They're the perfect appetizer to serve with our jalapeno margarita.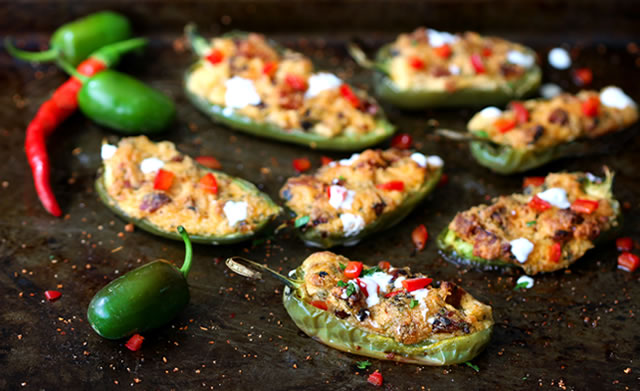 For an appetizer or finger food on the lighter side, try these Tuna Tostadas made with avocado, black beans, diced tomato, cilantro and lots of fresh lime juice.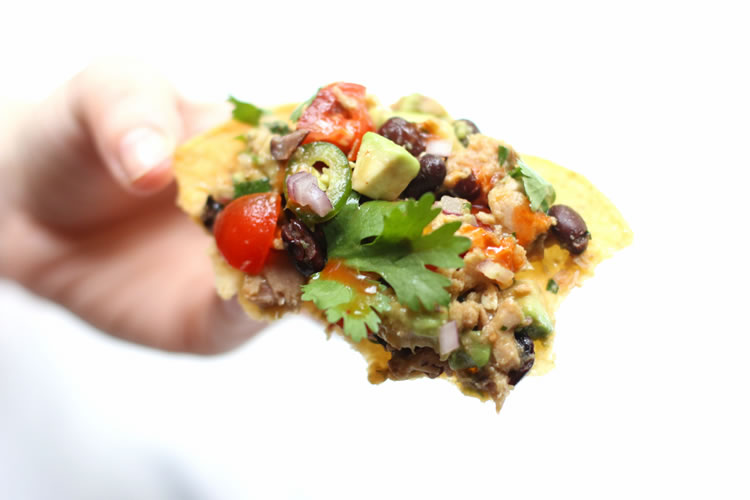 To keep the fiesta going be sure to serve up this sangria. Perfect for large crowds, this recipe is a great way to use an inexpensive red wine. Add some brandy, tripe-sec, fresh juices of lime and orange and then garnish with fresh fruits like apples, grapes and strawberries.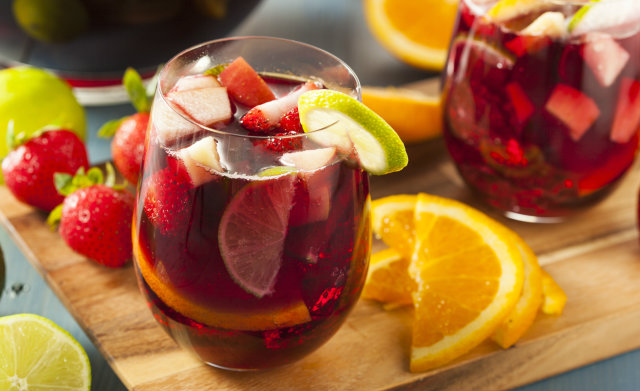 A snack usually sold along street sides and at markets in Mexico, Elote is a grilled corn on the cob, that is then spread with butter or mayonnaise and generously covered with crumbly cheese, chile powder, and lime juice. Fire up the grill, or roast your corn in the oven, and then set up a fixings bar to let your guests dress up their corn the way they like best.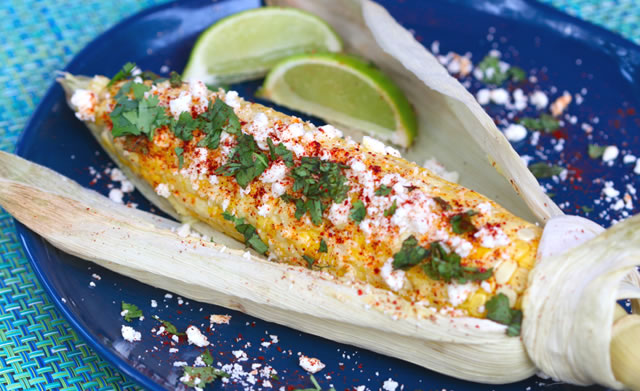 Who doesn't love a burrito? These burritos make prep easy by using the meat from a rotisserie chicken that is seasoned with Mexican spices and then wrapped in a warm tortilla with Mexican cheeses, black beans, sour cream, pico de gallo, guacamole and rice. Wrap some extras up and freeze for a quick mid week lunch or dinner.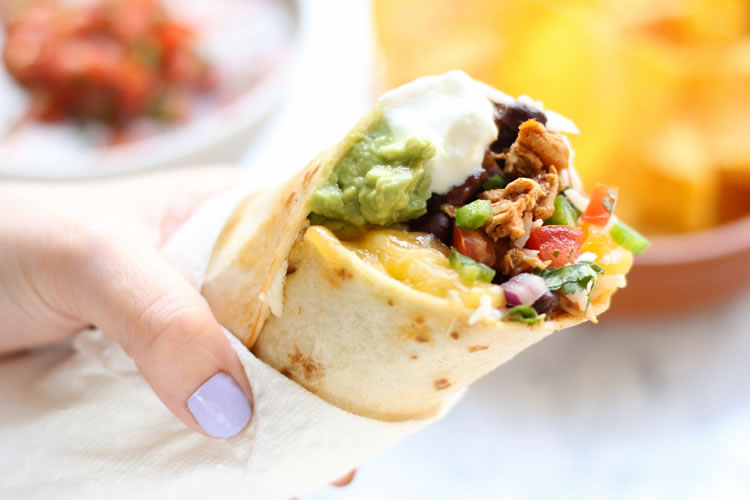 Start your Cinco de Mayo morning off right with these delicious chilaquiles.  Like nachos for breakfast, these chilaquiles start with tortilla chips, are then smothered in salsa verde, cheese, ham and topped with eggs over easy for a satisfying meal you'll want time and again.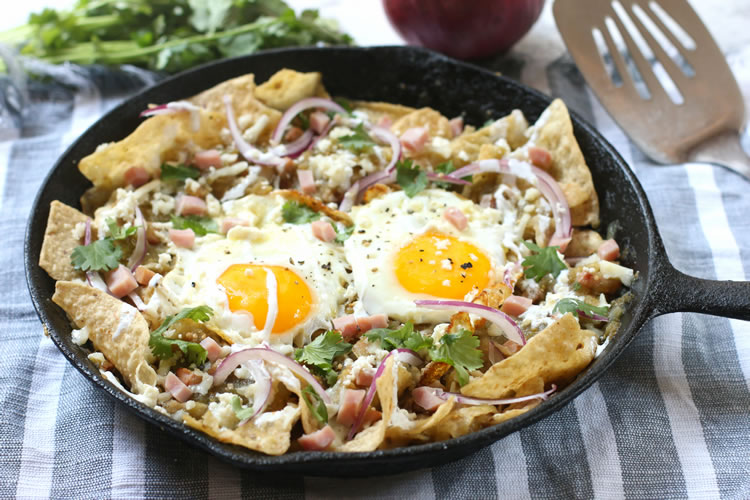 A delicious way to eat pork, these Tacos de Carnitas are easy to prepare and will go quickly. Just make sure there's plenty of fresh lime and hot sauce to go around.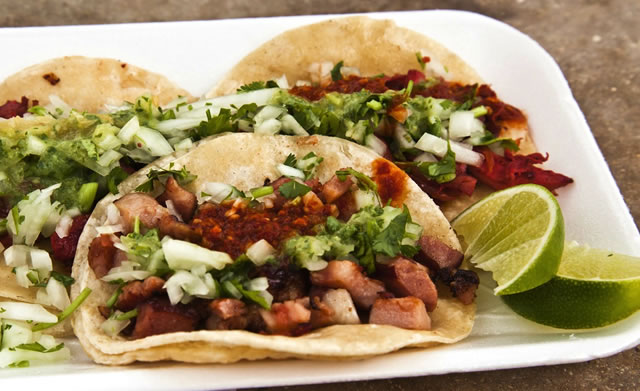 There's nothing more satisfying than a spicy tortilla soup and this one would make a great beginning to your Mexican feast. This one's spicy with lots of fresh flavors that will have your guests asking for more.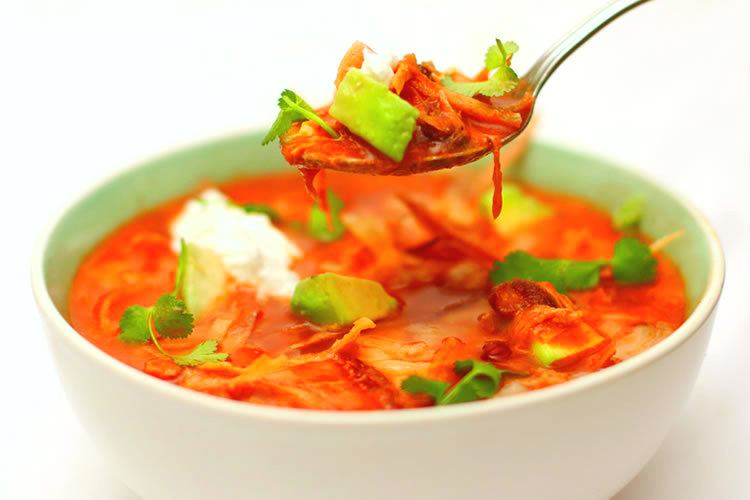 Shrimp tacos are always a crowd favorite, and you can be sure to wow your guests with this recipe. These tacos are a little sweet from the Mexican seasoned BBQ sauce and a little spicy from the chipotle cream. A nice cold Mexican beer is the only thing that will make these any better.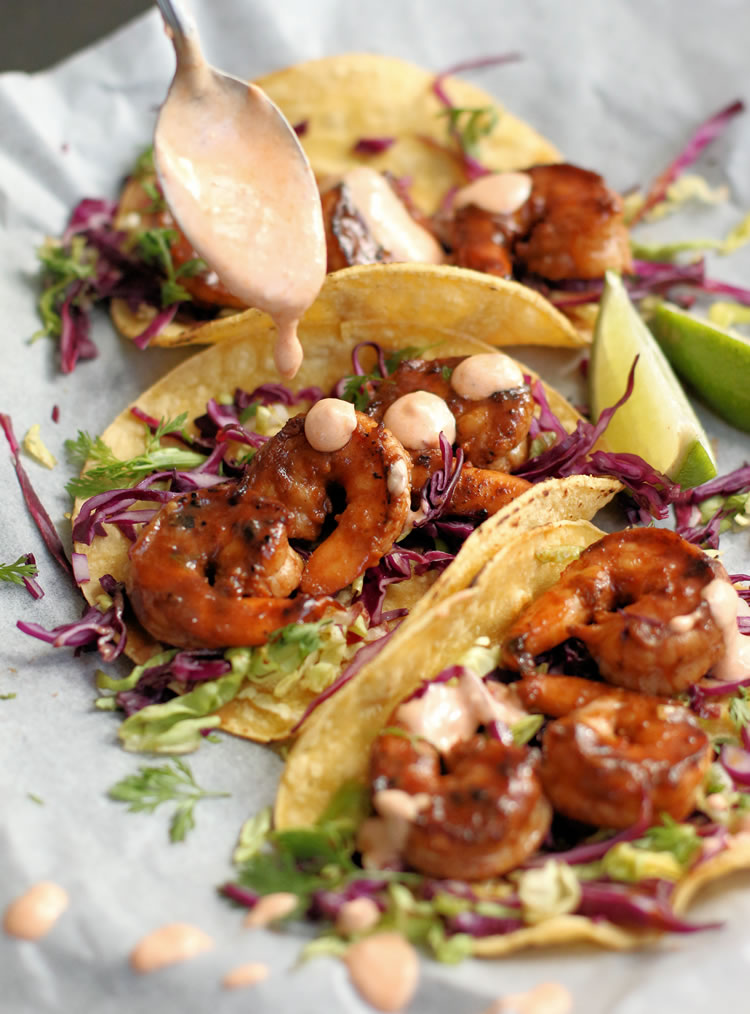 After a day of eating lots of delicious and spicy Mexican food you're definitely going to need something sweet. This super cool and creamy flan with a light caramel sauce is the perfect way to end the day's celebration. For individual servings with a beautiful presentation divide into ramekins, or simply bake in a baking dish and cut into squares for a no hassle dessert.