Inside the fight to save a beleaguered butterfly High Country News
Four-year-old toddler climbs 52-foot-high walls, her mom says she just 'goes for it' FOX
Neighbors Solve Mysterious NJ Pasta Dump Case NBC
Climate
Insights: AI is booming – so is its carbon footprint Bloomberg

Changes in digital behavior can reduce carbon emissions: Research Anadolu Agency

Amazonian dark earths enhance the establishment of tree species in forest ecological restoration Frontiers in Soil Science. Worth a read for soil mavens.
#COVID19
WHO declares end to Covid global health emergency STAT. Still up:

FACT: #COVID19 is NOT airborne.

The #coronavirus is mainly transmitted through droplets generated when an infected person coughs, sneezes or speaks.

To protect yourself:
-keep 1m distance from others
-disinfect surfaces frequently
-wash/rub your 👐
-avoid touching your 👀👃👄 pic.twitter.com/fpkcpHAJx7

— World Health Organization (WHO) (@WHO) March 28, 2020

The emergency WHO worked so hard to prolong and institutionalize….

Disease experts warn White House of potential for omicron-like wave of illness WaPo

* * *

CDC's Rochelle Walensky resigns, citing pandemic transition AP. White House statement. No succcessor named. Odd. Anyhow, good riddance. Meanwhile, CDC remains committed to the vax-only bit:

The Public Health Emergency (PHE) Declaration for COVID-19 is ending on May 11, but CDC's key recommendations stay the same:

📅 Stay Up to Date with COVID-19 Vaccines.
🤒 Get tested if you have symptoms or if you were exposed to COVID-19. https://t.co/4pW71kHfps

— CDC (@CDCgov) May 4, 2023

And speaking of testing–

Thousands of COVID tests recalled over bacteria risk, FDA warns MSN

US CDC head steps down, Dr. Shah could be next in line WGME. Shah could be an improvement:

2) Folks- Dr Shah @nirav_uscdc is one of the BEST public health leaders in the world. He was aggressive early pandemic when he was Maine's CDC director – well ahead of other leaders. He's among the best precautionary public health leaders! He is on team precautionary- ONE OF US! https://t.co/wZSszMNG8P

— Eric Feigl-Ding (@DrEricDing) May 5, 2023

Or not–

The Truth About Nirav Shah The Maine Media Never Told You Them Maine Wire. From the right, but documented. Discouraging.

* * *

The CDC is changing the way it monitors COVID-19 in the U.S. LA Times:

New cases of the pandemic virus, which has caused 1.1 million deaths in the United States and 6.9 million deaths worldwide, will eventually be lumped together with influenza, respiratory syncytial virus and other infections that can cause pneumonia and death in humans.

The CDC will still be able to alert communities to upticks in coronavirus spread based on its continued tracking of emergency department visits, COVID-19 hospitalizations and wastewater surveillance from local sewage plants. Reliable statistics on COVID-19 deaths will lag behind other data.

[Nirav D. Shah, the CDC's principal deputy director] said the CDC's plan will yield a picture of the pandemic virus that is "superior" to the data it gathers on flu and RSV. However, . And the data that will be posted will be collected and updated less frequently.

It was a neat trick to frame everything as "personal risk assessment," and then deprive us of the data we need to do that. And Shah seems to have bought into it.

* * *

Intra-Host Evolution Provides for the Continuous Emergence of SARS-CoV-2 Variants Virology. From the Abstract: "[W]e estimate that in hospitalized COVID-19 cases, variants with multiple mutations may emerge locally in as little as 1 month, even in patients without overt immune deficiency. Surveillance by sequencing for continuously shedding patients, patients suspected of reinfection, and patients with diminished immune function may offer broad public health benefits."

Deep Phenotyping of Neurologic Postacute Sequelae of SARS-CoV-2 Infection Neurology (RS). From the Discussion: "This comprehensive analysis of a small group of patients with neuro-PASC revealed a disabling but difficult to characterize syndrome that develops even after relatively mild COVID-19. A common feature is memory impairment. Microsmia was common, although none of our patients had anosmia. CSF analysis showed immunological abnormalities. The strengths of our study are the research-based evaluation of a relatively homogeneous cohort, including advanced spinal fluid analysis, imaging, and autonomic testing. Clinically, our cohort presented with symptoms similar to those described in reports from larger cohorts and surveys, with fatigue and cognitive impairment being the most common and debilitating symptoms, with a high rate of psychological symptoms and substantial adverse effect on quality of life." Press release.

* * *

Anti-mask grifter takes aim at germ theory:

Strikes me as UNscientific to start with the assumption masks work rather than ask for good evidence it's true.

They compare masks to life jackets but come on…we can see with our own eyes life jackets keep people afloat.

What is it exactly we can see masks doing?

— Tracy Høeg, MD, PhD (@TracyBethHoeg) May 6, 2023
China?
The true battleground in the US-China cold war will be in Europe South China Morning Post

Top Chinese Digital Banks Report More Bad Loans but Higher Earnings Caixin Global

Chinese fast fashion giant Shein denies low prices due to forced labour Channel News Asia
India
Calls for 'chief heat officers', urgent action plans as deadly heatwaves hit India Channel News Asia

What the U.S.-China chip war means for India Rest of World

Perils of new multilateralism Business Standard
US, Saudi Arabia welcome start of direct talks between Sudan's warring parties Anadolu Agency
Dear Old Blighty
Schedule of events for the coronation of Britain's King Charles III France24

The power behind the throne Politico

Puffed up, Slapped down London Review of Books. From 2017, still germane.
New Not-So-Cold War
Russia's Prigozhin says Wagner fighters will quit Bakhmut to 'lick our wounds' Channel News Asia. I don't know what Prigozhin is doing (or taking). At a minimum, his shenanigans are bad for business. Maybe oligarchs shouldn't be running armies, even private ones?

Chechen leader says his fighters ready to replace Wagner Group "cannon fodder" in Bakhmut Ukrainska Pravda

* * *

Russia's jamming of US-provided rocket systems complicates Ukraine's war effort CNN

Ukraine's Air War Heats Up Foreign Policy

* * *

Neocon propaganda outlet busted! Nonzero. The ISW, a nest of Kagans.

Their democracy:

Ukrainian secret police have arrested a notable critic of the regime, Chilean-American blogger Gonzalo Lira.

He's being charged with "discrediting the highest military political leadership and the Defense Forces" of Ukraine.

'Democratic values' in actionpic.twitter.com/KNuL0C6YLo

— Wyatt Reed (@wyattreed13) May 5, 2023




* * *

Russia Says It Has Billions of Indian Rupees That It Can't Use Bloomberg. As Yves predicted…

Pollution Reveals What Russian Statistics Obscure: Industrial Decline WSJ
A Bipolar Order? New Left Review. Applying dietristic hermeneutics….
'Nearly A Third Of The World Economy Is Now Subject To Sanctions' Moon of Alabama
South of the Border
Former President of Mexico Revealed as CIA Asset Orinoco Tribune
Biden Administration
Biden names Neera Tanden as his domestic policy adviser Politico

Biden says not yet ready to invoke 14th Amendment to avoid debt default Reuters
The Supremes
Clarence Thomas Promises To Adopt Code Of Ethics For The Right Price The Onion
Capitol Seizure
What seditious conspiracy means in Proud Boys' Jan. 6 case AP
B-a-a-a-a-d Banks
SEC probing First Republic Bank executives for insider trading, Bloomberg reports Reuters (Re Silc).

'No One Wants to Be Short' Into Weekend Is Mantra Driving Bank Rally Bloomberg

Have short sellers been tanking bank stocks? Group wants SEC to investigate MarketPlace
Reverse ATMs take bills, dispense cards as stores go cashless Axios. The beauty part is that little bit of unused cash remaining on the card after the user throws it away…
Digital Watch
Will A.I. Become the New McKinsey? The New Yorker

Legendary Horror Manga Creator Is A Little Worried About AI Artwork Kotaku. The deck: "Legendary Horror Manga Creator Is A Little Worried About AI Artwork." I dunno. AI art has a very high baseline for creepiness right out of the box.

Google Plans to Make Search More 'Personal' with AI Chat and Video Clips WSJ. The deck: "Changes aim to respond to queries that can't be easily answered by traditional '10 blue links' web results." It's been a long time since the 10 blue links. Back then, I could find stuff.
Class Warfare
Find a Writers' Guild Picket Line Near You Payday Report

Kill OSHA: Then Shoot, Stab, Suffocate and Drown the Agency Confined Space. More on Loper Bright Enterprises v. Raimondo.

The problem isn't "corporations". It's capitalism Carl Beijer
How to win at cards and life, according to poker's autistic superstar WaPo. A puff piece, all about personal risk assessment….
Antidote du jour (via):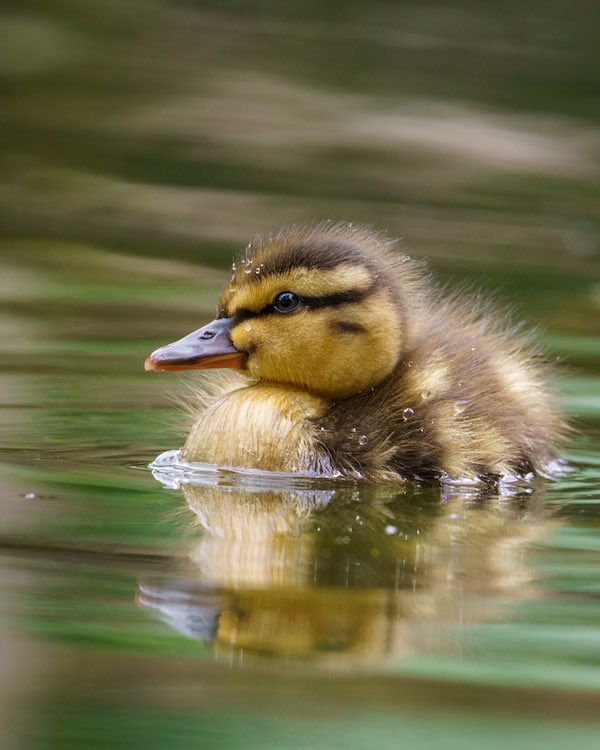 See yesterday's Links and Antidote du Jour here.