Say hello to the Sony Xperia 10 V – Sony's solution for the midrange. It comes in a simple and environmentally-conscious box without any accessories – just the phone.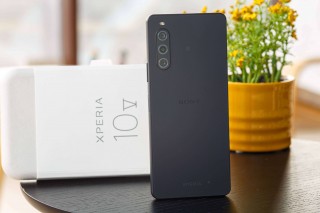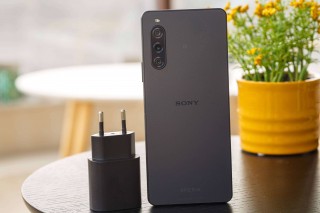 There's no charger, nor even a cable in the box
At first glance, the new Xperia 10 V is nearly identical to its predecessor. Both have a 5,000mAh battery, the same overall shape and size, and even the same 6nm Snapdragon 695 chipset.
The new phone does better in a few areas, however. It's screen is 0.1″ bigger at 6.1″. The OLED panel has 1080p resolution and features 21:9 aspect, but lacks a fast refresh rate, which can be considered a big drawback these days.
The other key difference is the main camera, which is has a higher resolution 48MP and larger 1/2″ sensor behind its f/1.8 lens. The other cameras are seemingly the same – 8MP 54mm 2x telephoto and 8MP ultrawide on the back, and an 8MP selfie shooter.
Sony finally brought stereo speakers to the 10 series and they're front-firing. Coupled with the 21:9 aspect display, and the Xperia 10 V might be a solid multimedia phone.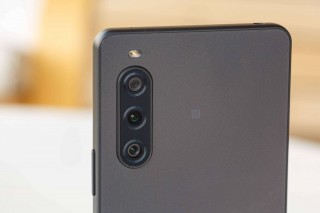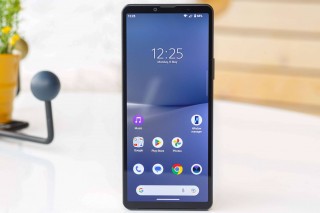 The cameras on the back and the stereo speakers on the front
The Xperia 10 V will go for €449 in Europe and will go on sale in mid-June. At that price, it might be a hard sell for some people in a market dominated by Redmis, Realmes, Pocos, and Galaxies.
But is the Xperia 10 V better than the sum of its parts ? Stick around for our review to find out.