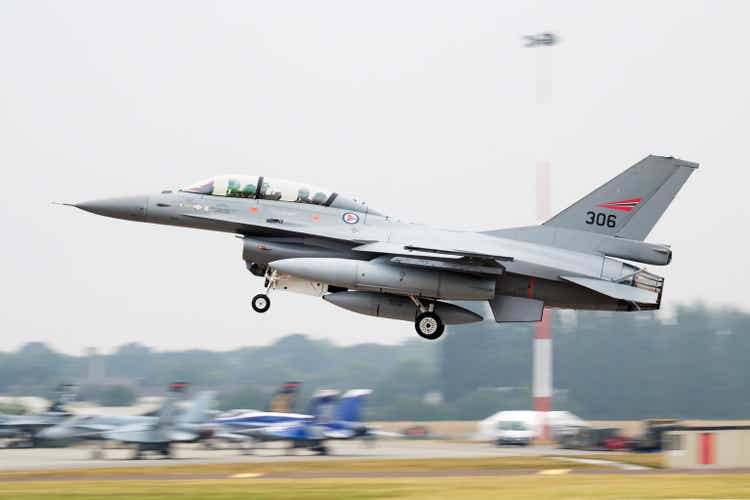 President Joe Biden on Friday said the United States will assist in a plan to train Ukrainian pilots to fly fighter jets such as the F-16 made by Lockheed Martin (NYSE:LMT). The training will begin in the next several weeks in Europe outside of Ukraine, while the country's allies determine how many planes to send and who will provide them in its fight against Russia's invading forces.
Biden told other Group of Seven leaders of his support for the initiative at their summit in Japan, according to several press reports. The pledge of assistance marks a change in U.S. policy, which had resisted calls to supply Ukraine with F-16s amid concerns about escalating the war with Russia.
The Biden administration also had opposed sending other kinds of weapons such as the Patriot missile, Stinger missile and Abrams before eventually relenting. Ukraine has asked for F-16s to upgrade its air defenses against Russian aircraft. Ukraine has Soviet-era S-300 antiaircraft batters, but is depleting its supply of missiles.