Posted on: September 15, 2023, 09:41h. 
Last updated on: September 15, 2023, 09:41h.
The embattled co-owner of New Hampshire's Concord Casino apparently has been keeping a higher percentage of money than the other dozen charitable casinos in the state, according to a recent news report.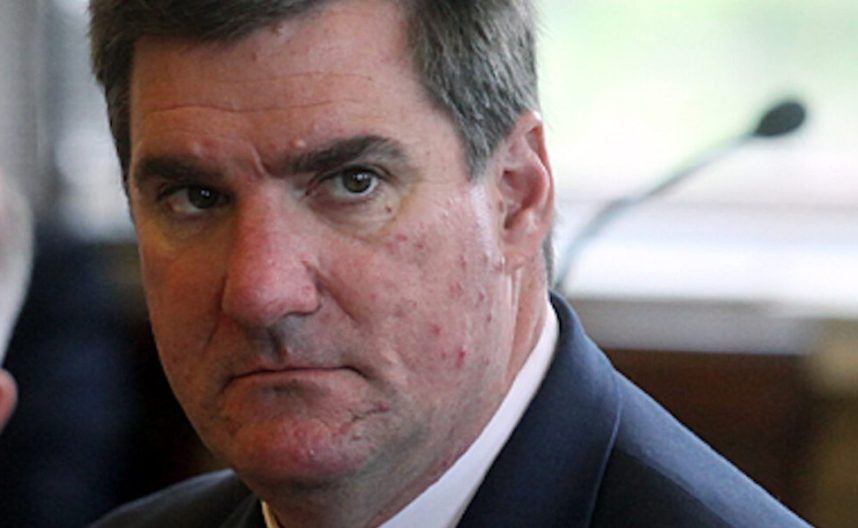 New Hampshire Public Radio (NHPR) reported this week that the casino's proprietor, Andy Sanborn of Bedford, wasn't sharing the same percentage with non-profits as the other charitable casinos.
Typically, charitable casinos forward 35% of proceeds to approved New Hampshire non-profits. Concord Casino pays non-profits only 17.5% of proceeds, NHPR reported.
Rents Explained
The different share dates back to when the state allowed organizations holding gaming events to charge fees, known as "rents."
Rents are explained as the "fair rental value of the property for any use."
Sanborn charges a rent of $750 per day, according to the report. In contrast, Nashua's Gate City Casino charges $250 a day in rent.
The rent is based on the overhead the casino has to pay to cover its expenses.
"The organizations pay the casinos a certain amount of rent per day to offset the casinos' operating costs, including staffing, space leasing, supplies and utilities," Glen White, a spokesperson for Gate City Casino, told NHPR.
The New Hampshire Lottery Commission approved the higher percentage at Concord Casino.
We have not imposed a sanction on Concord Casino for this practice as the remediation would likely result in less revenue for the charities," a lottery spokesperson told NHPR.
Concord Casino is located in The Draft Sports Bar and Grill in Concord. Sanborn is also trying to open a second 43,000-square-foot charitable casino elsewhere in Concord. That property was approved by the city's Planning Board in June. It's now the subject of a lawsuit.
When asked about the rent fee, ex-New Hampshire Rep. Pat Abrami, D., of Stratham, said current gaming regulations need to be reviewed. He's on the commission looking at current rules governing charitable casinos.
Earlier this month, Andy Sanborn's wife, state Rep. Laurie Sanborn, R., stepped down as chair of the panel on charitable casinos due to a controversy.
State Investigation
Andy Sanborn, R., himself a former state senator, faces losing his license to operate the Concord Casino.
State investigations revealed that Sanborn allegedly improperly used some of $844,000 in COVID relief loans to pay for sports cars.
Sanborn got the federal COVID loan by providing false information on his application, leaving out references to the casino on the paperwork, authorities claim. Casinos weren't eligible for these loans, the Concord Monitor reported.
Sanborn used some of the money to purchase three race cars, two Porsche 987 Cayman S racers for his personal use and a Ferrari F430 challenge racer as a gift for his wife, the investigation claims.
State and federal inquiries could lead to charges and administrative action, according to state Attorney General John M. Formella.
Formella's office, the New Hampshire Lottery Commission, and New Hampshire U.S. Attorney Jane Young are each investigating the allegations.
Andy Sanborn is looking to clear any suspicion.
Like so many businesses and organizations, we applied for federal relief to assist in meeting the operational challenges created by the COVID-19 pandemic," Andy Sanborn recently said in a statement.
"Throughout the process, we did our due diligence to ensure compliance with all application requirements and standards. While I strongly disagree with the (Lottery) Commission's statements, I welcome the examination ahead, as I have full confidence our actions were transparent and in complete accordance of the law."