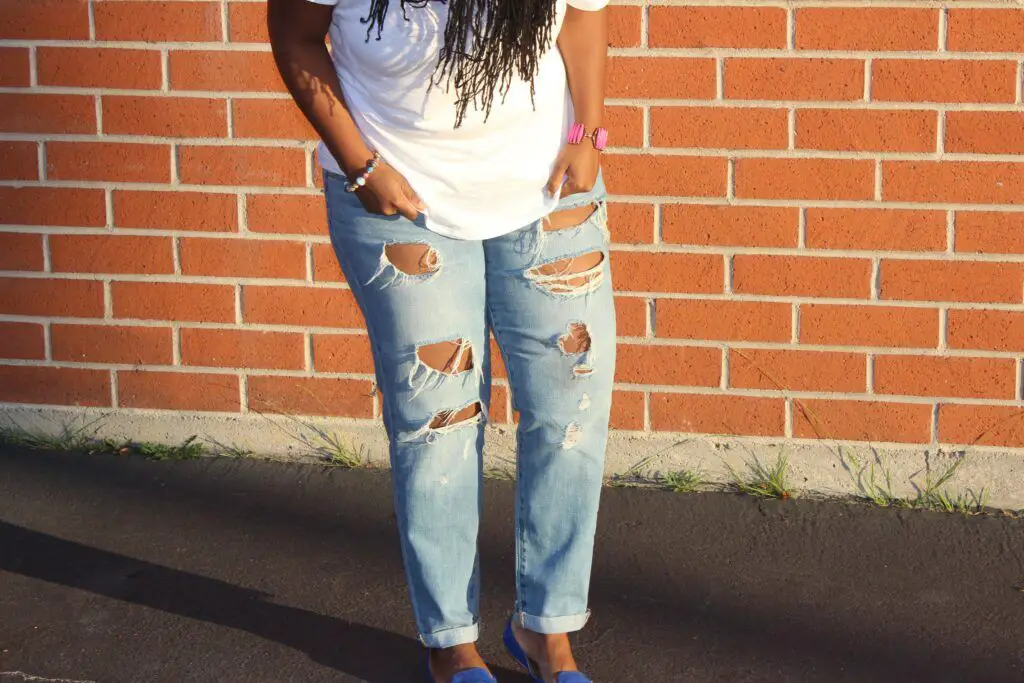 Labor Day is one of the last major shopping opportunities I take advantage of in the latter half of the calendar year before what I classify as "Official Holiday Shopping Season™". And between the awkward transitional period between seasons and some personal style changes, I need to fill a few gaps in my wardrobe. 
It's hard for me to resist a good sale– I'll always want to at least go look even if I'm not shopping. Plus, a little good old fashioned rubbernecking keeps my pinterest inspo boards interesting. 
If you, too, are easily wooed by a sale, follow my #1 sale rule: Never shop without a strategy. We want to enjoy the good deals, but we don't want to abuse our wallets. We have budgets to consider and bills to pay!
Team TCF's Labor Day 2023 Shopping Strategy
Our editor-in-chief, Marie, is approaching this Labor Day sale season thinking about how "shopping sales when seasons transition is the perfect time to snag clearance in-season needs and find your favorites in other colors. In addition to that, depending on what's on sale, it is a perfect time to shop for your wardrobe essentials- think suits, swim, denim, leather, etc."
I'm approaching the Labor Day sales thinking about the between times. September is here, which means we're getting farther away from the hottest parts of Summer everyday. I'm looking for items that will help transition me from Summer to Fall, then Fall to Winter. Think layerable items, midi dresses, and fun pants that I could wear with a tank or a sweater. 
I could also really use a few chunky knits, fun semi-casual shoes (loafers, mules, etc.), and accessories to make my more simple, warmth-focused winter outfits pop. Other than wardrobe updates, my skincare routine needs a bit of updating, and the cooler weather is begging for a full face of makeup. So, you'll find a little bit of everything in our picks.
1. Colourpop – 30% off sitewide
Colourpop has a little bit of everything between pressed shadows and blushes, super shock shadows, and more. I'm looking for smokey shadows, warm Fall-toned palettes, and bold gel liners this time of year. Through September 6, 2023, Colourpop's sitewide sale gets you 30% off everything except Naruto and Chrome liquid shadows.
2. TomboyX – Buy 3 or more items, Get 30% off
TomboyX sells size and gender-inclusive undergarments including underwear, bras, swim, activewear, and more. We're looking at all the basics here! Tank tops, period underwear, and swimwear. Stock up at TomboyX online. Through September 4, 2023, Buy 3 or more items and get 30% off.
3. Paula's Choice – 20% off sitewide and 25% off when you spend $95
Paula's Choice is known for several of their holy grail skin products like the Skin Perfecting 2% BHA Liquid and the 10% Azelaic Acid Booster. Labor day is the perfect time to stock up. Through September 4, 2023, get 20% off sitewide or 25% off when you spend $95 or more.
4. Forever 21 – Up to 70% off select styles (online only)
Forever 21 always surprises me with their plus size selection. If you're looking for denim, sweaters, dresses, and more- keep your eye on the Forever 21 sale! Through September 4, 2023, get up to 70% off select styles when you shop online.