How To Sustain Learner Engagement And Create L&D Experiences That Stick
Busy work schedules and negative training experiences in the past are just a couple of the hurdles organizations face when trying to engage their employees. So, how do you prepare them for emerging challenges and get them actively involved in your online training program? This eBook can help you sustain learner engagement and connect training to real-world performance and business objectives.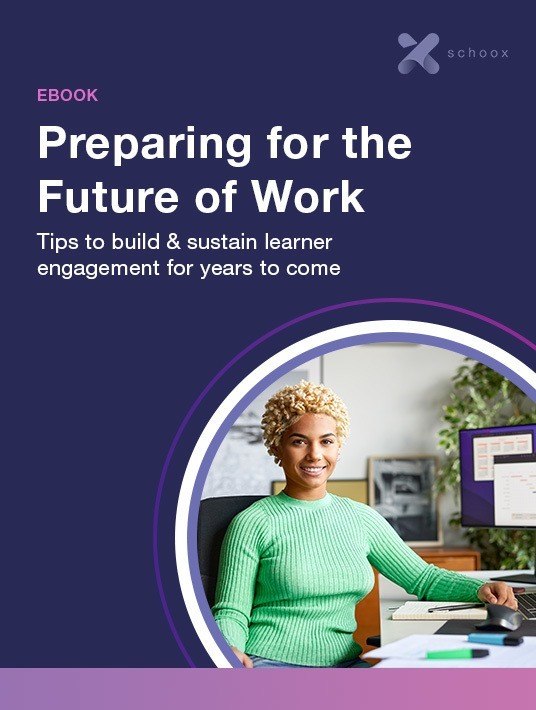 eBook Release
Preparing For The Future Of Work: Tips To Build & Sustain Learner Engagement For Years To Come
Discover how to create engaging learning experiences to build and sustain learner engagement and be better prepared for the future of work.
The Link Between Learner Engagement And Long-Term Business Success
Organizations that are able to build and sustain learner engagement have a competitive advantage in many respects. First and foremost, engaged employees are more likely to stay with the company instead of looking elsewhere for growth opportunities, since they know that you prioritize workforce development. There's also the matter of attracting top talent, as qualified candidates often look for employers that provide ongoing training initiatives to help them upskill, broaden their knowledge, and gain hands-on experience. Another connection between learner engagement and long-term success is risk mitigation. Employees who are in the know are less likely to make costly on-the-job mistakes that lead to compliance violations or put their coworkers in harm's way.
About This eBook
How do you boost knowledge retention rates? What part do leaders play in the L&D process? Here's a sneak preview of what you'll find inside this guide by Schoox:
Engagement Begins Before Learning Starts: It's not just what they learn but how
Keeping Learning Sticky: How to reward and recognize the modern learner
The Manager's Role In Successful Learning: Why leaders are your partners in success
Demonstrating Impact: Showing results that go way beyond completion rates
Get Your Copy
Download Preparing For The Future Of Work: Tips To Build & Sustain Learner Engagement For Years To Come today to get your employees hooked on professional development and prove your training ROI.