Dear Quentin,
My mother and stepfather just cosigned for a mortgage for my brother. My mom said their house is being used as collateral. If my brother can't pay his mortgage, our mother will have to pay it for him, or the bank will take her house, right? 
Also, what happens if my mother and stepfather both pass away and my brother's house is not paid off? What happens if one of them needs assisted care and the house needs to be sold for that? They are both in their mid 70s.
The Other Sibling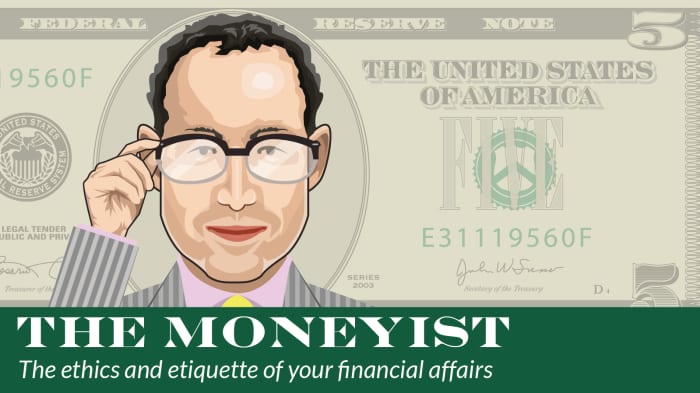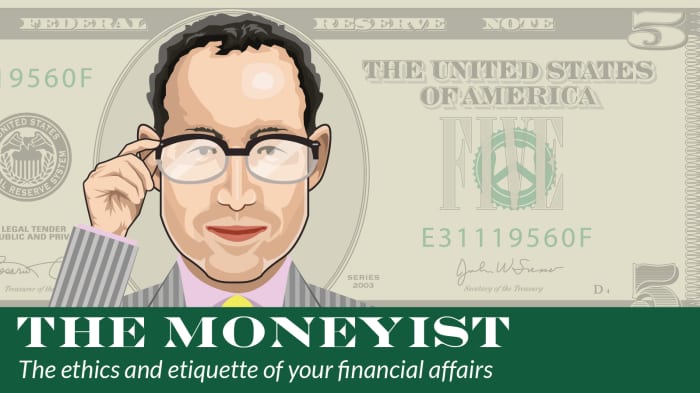 Dear Other Sibling,
The most obvious way to remove a lien from your parents' house would be for your brother to pay this debt. He could refinance, if his financial situation improves; although he is unlikely to do that if he is locked in at a low interest rate and few could blame him for wanting to refinance when the 30-year rate is flirting with 8%. If they had simply signed as co-signers, they would be responsible for the loan as co-owners of this property. 
The property market has been tough in recent years: low inventory, high interest rates and rising prices. It's a conundrum for many economists who repeatedly predict that sales will improve and interest rates will go down. Well, life gets in the way of that — unexpected events in addition to rising geopolitical tensions. Young people, in particular, are being hit hard by rising prices and rates; parents see their pain and, perhaps against their better judgment, want to help.
In a worst-case scenario, your brother defaults and your parents have to find the money to pay the loan or lose their house. Or your brother does not have the money to pay the mortgage, and your parents step in and pay the monthly obligation or your brother agrees to move in with your parents so they can rent the house out. The obligation does not necessarily die with the guarantor; if your parents were to die, it could complicate the probate of their estate.
"Young people, in particular, are being hit hard by rising prices and rates; parents see their pain and, perhaps against their better judgment, want to help."
"Housing has become out of reach for many first-time buyers," says Mike Fiffik, an attorney in Green Tree, Pa. and a member of LegalShield, a network of attorneys. "It's no surprise that more parents are being asked to help their children out financially to buy a home. It's a wonderful thing to do, but do it wisely. The value of your brother's new home alone should be adequate to secure the loan. Shop around and see whether other lenders have the same terms." 
Your parents have limited options. "At the very least, the lien on your parents' home should be satisfied once the loan balance is 80% or less of the fair market value of your brother's home," he adds. "They should not agree to allow the lien to last until your brother's loan is paid in full. If your parents want to sell their home for any reason, including to pay for long-term care, they'll have to pay all or some of the balance of the mortgage in order to release the lien."
"They should also have an agreement with your brother, and spouse if applicable, obligating your brother to cover their expenses in the event your brother defaults on the mortgage or gets a divorce," Fiffik adds. "This is a complicated situation fraught with some awkward conversations. I'm only scratching the surface. I'd strongly recommend that they get some legal advice so that they can make an informed decision to help your brother."
I understand your concerns. Your parents' financial future and, possibly, a large portion of your own inheritance is at stake. It may be that your parents don't want you to bring up this issue with your brother and want you to stay out of it, as it was their decision to make. However, you know your mother and stepfather best. Are they vulnerable to making decisions that are not in their best interest? Is your brother prone to putting pressure on people to get his own way? 
It may be time for a family meeting, the kind that should be flagged in advance and not organized in the heat of the moment, and one that should not happen over Thanksgiving. 
You can email The Moneyist with any financial and ethical questions at qfottrell@marketwatch.com, and follow Quentin Fottrell on X, the platform formerly known as Twitter.
Check out the Moneyist private Facebook group, where we look for answers to life's thorniest money issues. Post your questions, tell me what you want to know more about, or weigh in on the latest Moneyist columns.
The Moneyist regrets he cannot reply to questions individually.
Previous columns by Quentin Fottrell:
'I've been living inside a silent divorce': I want a 'kitchen-table' separation from my husband without lawyers. Is that a good idea?
'I cashed in my retirement account to buy our home': My husband left me and our two kids and won't pay the mortgage. What now?
My wife and I bought a beautiful lakeside home for $700,000. It's now worth $1.2 million. Do we sell now to avoid capital gains?