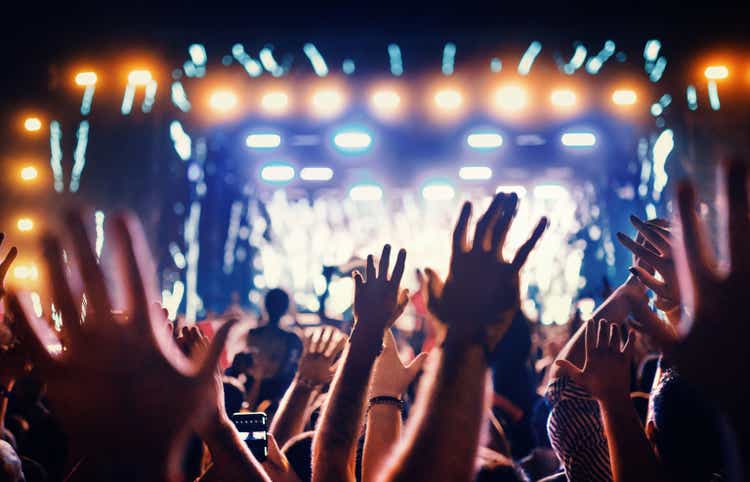 Live Nation Entertainment (NYSE:LYV) dropped 1.8% in after-hours trading amid a report that the Justice Department is probing if the company's agreements with venues to book talent and serve as a ticketing provider may be anticompetitive.
The deals that Live Nation (LYV) uses to land artists for its events are among practices that the regulator is reviewing, according to a WSJ report on Wednesday, which cited people familiar with the matter. The agency is also looking at whether the company's agreements restrict venues' ability to work with other promoters or ticket services.
"We do not understand DOJ to be investigating any idea that it could be anticompetitive for us to pay artists more than others," a Live Nation spokeswoman told the WSJ. "Artists get paid based on competitive bidding, and it would be strange, to say the least, for antitrust agencies to say that anyone should pay artists less."
The WSJ story comes after a Politico report in late July that the DOJ may file an antitrust lawsuit against the concert promoter and its Ticketmaster unit by the end of the year. No final decision on a lawsuit has been made and the DOJ may decide not to pursue a case.
The latest report comes after a New York Times story last November that the DOJ launched an antitrust investigation into whether Live Nation's Ticketmaster unit abused power over the live music industry. That investigation predated what ended up as a botched sale of Taylor Swift tickets in November that led to Ticketmaster canceling the planned public tour sale.
Live Nation (LYV) is set to report Q3 results on Thursday.
More on Live Nation Entertainment