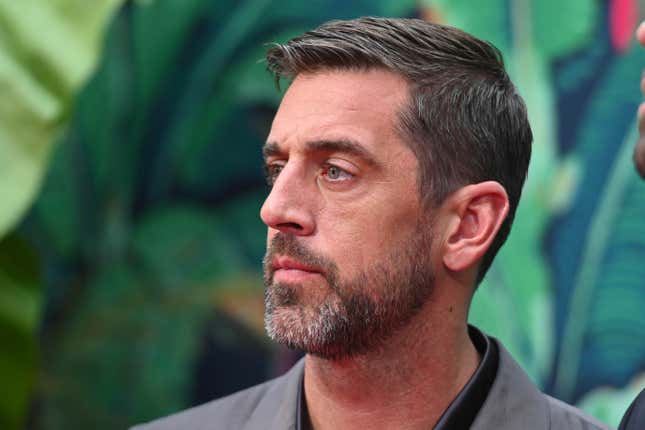 Aaron Rodgers has accomplished many things during his NFL career. One of the more impressive feats that Rodgers has accomplished during his first year in New York is staying relevant. Since going down only a few plays into his first game with the Jets, Rodgers has remained in the spotlight thanks to networks like ESPN and regular appearances on The Pat McAfee Show. Now, just in time for the holidays, we get the release of Rodgers' new Chronomaster Sport limited edition signature watch from ZENITH.
Aaron Rodgers on the brink of disaster | Trash Talkin' Tuesday
It seems like the older Rodgers gets, the more he loves basking in the spotlight of the public eye. Whether it's this special limited edition watch he's promoting, throwing passes before Jets games just weeks after Achilles surgery, or flapping his gums to no end, A-Rod knows how to create buzz.
Whether good or bad, he knows how to keep our attention.
Rodgers has managed to keep the attention of everyone in the sports world, even players from other professional leagues. In the NBA, Phoenix Suns guard Damion Lee took advantage of his own injury and decided to dress up as A-Rod for Halloween. It might not have been the most "creative" costume, but it got the point across. Rodgers is a story in the sports world, even when there is no story.
The future Hall of Famer may not have the biggest (or best) personality, but he knows how to keep his name in the headlines. Rodgers has been accused for years by former teammates of making everything about Aaron. Whether those stories we've heard out of Green Bay for years are true or not, we've seen the past few years just how self-obsessed Rodgers can be. If he proves the world wrong and returns from Achilles surgery the same season, we may never hear the end of it.