When I first decided to try shopping for plus size clothes on Poshmark, I didn't know where to start. Unlike some of my blogger BFFs, I never really got into thrifting or resale shops for clothing before now, so I felt like a little baby duckling logging into Poshmark for the first time.
I've since become quite a fan of using Poshmark, especially because of the diversity of options on the site. It's anxiety-inducing to need or want a specific style of plus size top dress, then know you're probably not going to find it online or in-store. Having a resource like Poshmark eliminates some of that anxiety for me.
For instance, think about swimsuits. Many plus size brands don't sell swimsuits when there is snow on the ground, which makes sense. The demand isn't typically high for swimsuits in the winter.
However, this created a dilemma for me when I was going to Jamaica last fall and couldn't find the style of resort wear and swimsuits I wanted. Luckily, there were "Poshers" selling super cute plus size swimsuits. Poshmark really came in for the save there!
Below, me and my blogger bestie, Shamika of Fro Plus Fashion, shared 7 tips for finding plus size deals on Poshmark. Shamika has been selling and buying on Poshmark for years and even has her own shop on Poshmark! Between the two of us, you'll have all the information you need to find the best plus size clothes on the platform.
7 Tips to Help You Find Plus Size Clothes on Poshmark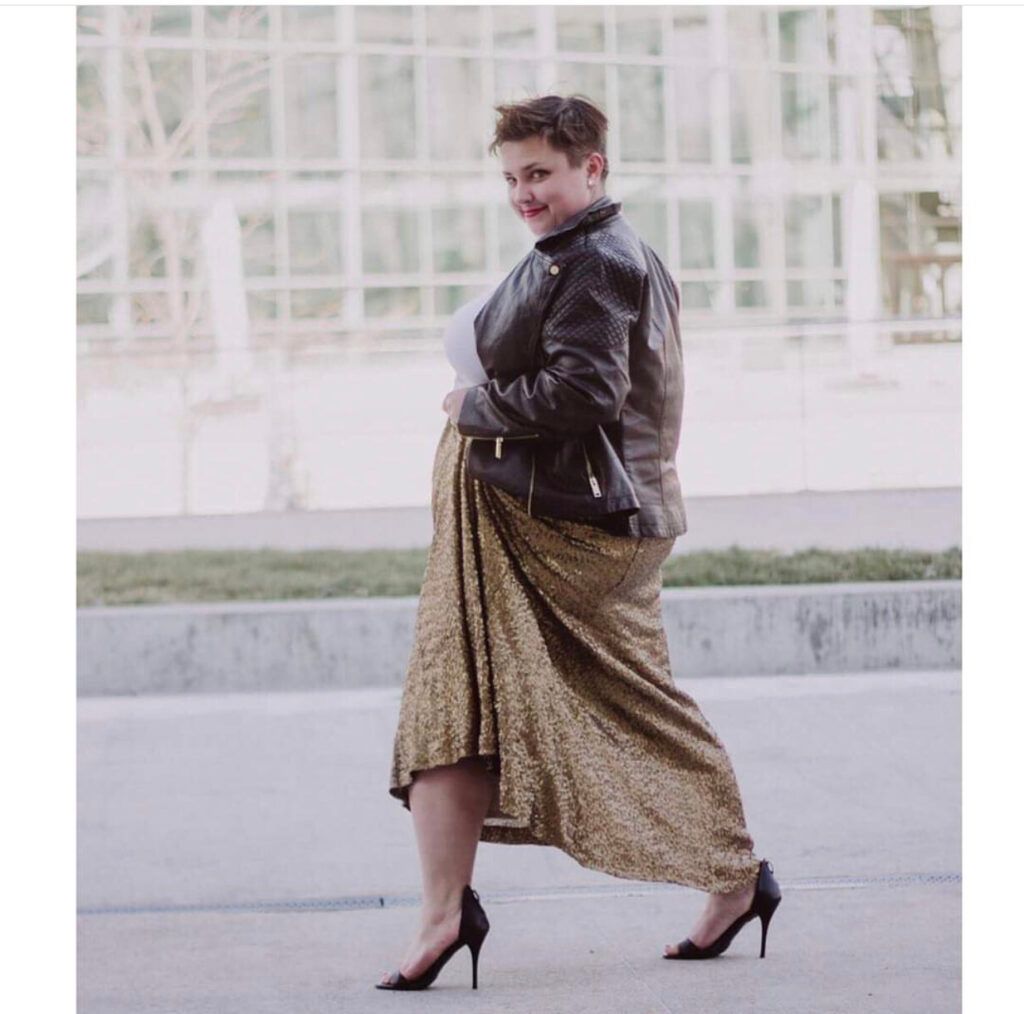 Poshmark Tip #1: Don't skip over setting up your Poshmark profile.
Poshmark lets you get hyper-specific with your size and search criteria, so the app knows what to show you. I skipped over this part when I was first using the platform, and that was a big mistake!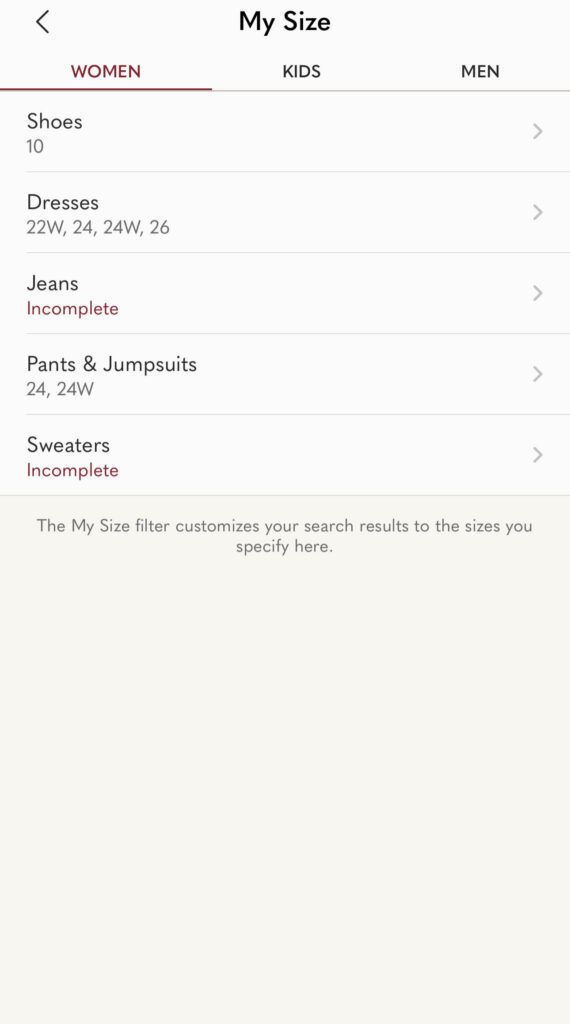 I could still find cute plus size clothes, but putting your sizes in makes a huge difference. The Poshmark developers have everything set up, so it's super easy for you to find clothing — if you input all of your sizes.
You can always change this info later on, and it's definitely worth the 7-10 minutes it takes to input.
Poshmark Tip #2: Know Your Brands!
There are a LOT of options on Poshmark, and something I quickly learned when I first began trying to understand the best ways to use the app is this: Know. Your. Brands.
We all have favorite brands we love to shop. For me, it's anything Eloquii, 11 Honore, and City Chic USA. I also always check out if any Premme, Gabi Fresh swimsuits, and Alpine Butterfly Swim pop up in my size, and I'm also getting into Anthropologie this fall.
The point: I have a list, and I recommend that you also have a list of brands you're on the lookout for!
Poshmark Tip #3: Know Your Measurements!
I know that sometimes having your measurements done as a plus size person can be triggering, but it's legitimately helpful for shopping on Poshmark.
"Ask sellers as many questions as you need to!"

Shamika of Fro Plus Fashion
My bestie, Shamika, shared, "As a secondhand shopper and reseller myself, I can't stress how important it is to know your measurements and ask questions. Some standard measurements to know are bust, waist, hips, inseam, arm length, as well as preferred top and dress lengths."
Shamika continues, "As a plus size person, you may have additional concerns surrounding fit (i.e. fit around upper arms, circumference of boot for wider calves, etc), so ask sellers as many questions as you need to. It is important that you make the most informed, confident purchases when you shop secondhand online!"
Poshmark Tip #4: Use Size & Brand Filters Together
For various fascinating economic, fashion manufacturing, and social reasons, there is no standard plus size size chart. For us plus size people, this sometimes means being a different numeric size in different brands!
When shopping on Poshmark, you can narrow your search by both size and brand, so you can conduct different searches to find clothes that fit exactly the way you like them to!
Poshmark Tip #5: Follow Your Fave Influencers on Poshmark
Something I always tell people when they're starting on their body positive journey is this: follow influencers that have a similar body shape and size to you.
It's helpful to see bodies like yours online, and with Poshmark, we can do one better! Most influencers and bloggers have a Poshmark by now. They may not advertise it all of the time (some bloggers open and close their posh shop based on the season of the year!), but they definitely have one.
If there are bloggers out there whose style you love, don't be afraid to ask them if they have a Poshmark! Bloggers come across a lot of clothing (whether gifted or purchased) for their own reviews and hauls. Reach out! Get that Poshmark info!
Poshmark Tip #5: Follow Sellers You Love
Now that I've been on the platform for a few years, I've found that there are a few sellers whose stuff I love consistently. They list items from my favorite brands, are super responsive, and more.
I highly recommend following specific sellers or shops you have good experiences with on Poshmark. As you build a relationship with these sellers, some turn into a personal stylist of sorts, sharing pieces with you they know you'll love! Sellers can also host "Posh Parties" where they have live sales (parties). These can be very fun!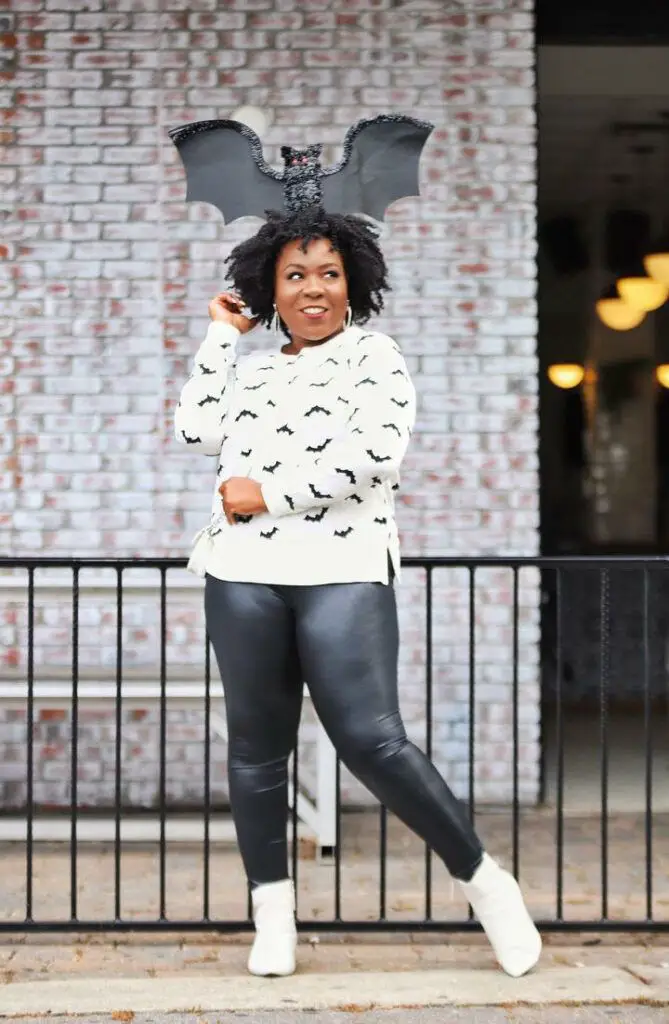 Note: Don't expect your favorite shop owners to give you exclusive looks at new items, but enjoy the happy surprise if they do!
Poshmark Tip #6: Be Kind!
It's important to remember that Poshmark is a platform made up of small businesses. Small businesses aren't always resourced the same way as corporate stores, so we all have to check our own attitudes of entitlement at the door! While Poshmark has a pretty rad system for selling and shipping, it's important to be real! Shipping can be delayed, and it's not the Posher's fault. They do not control all the systems that get a package to you or me!
Poshmark Tip #7: Read
Finally, when it comes to shopping on Poshmark, be sure to read! I know that in 2023, I get going so fast on my phone that I'm scrolling and bouncing through apps like Tigger from Winnie The Pooh.
Please slow down, and make sure to read the description of what you're purchasing. There might be repairs needed or small/not-so-noticeable stains the seller wants you to know about. Read the reviews on shops and sellers, and read the size chart (or google it!) if you're not sure.