Horseshoe crab blood is vital for testing intravenous drugs, but new synthetic alternatives could mean pharma won't bleed this unique species dry The Conversation
Second snow crab season canceled as researchers pinpoint cause Seattle Times
World's smallest particle accelerator is 54 million times smaller than the Large Hadron Collider — and it works Space.com
Bennu Asteroid Samples Expected to 'Fundamentally' Shift Our Perspective on Cosmic Life Gizmodo
Climate
How psychedelic therapy may help with climate change anxiety WaPo
Water
A Tangle of Rules to Protect America's Water Is Falling Short NYT
#COVID19
CDC panel backs looser guidance on hospital masking Becker's Hospital Review. HICPAC:

In emailed comments to Becker's, a spokesperson for the CDC said, "the process has been misunderstood," and reiterated that the recommendations are not final. "The advisory committee has not introduced any binding recommendations, but is instead kicking off a process that includes a transparent, lengthy public comment period."

In fact, the process is quite well understood; see NC here, here, and here.

People's CDC Public Comment on HICPAC People's CDC. Mail comments by Monday:

STILL TIME to email your Comments to CDC HICPAC‼️

🚨ALL welcome!

🚨EMAIL comments to hicpac@cdc.gov by🔺MONDAY Nov 6
(Of no org, can list self as concerned public)

🚨Info: https://t.co/5lq8zt0Ebg

🚨Pls share!#CovidInquiry @mryoung151 @violetblue @MAHealthEquity @AWangMPH https://t.co/jFdGYikcN4 pic.twitter.com/j9H1shDLP0

— HealthCommunication (@Comm_in_Care) November 2, 2023

A lapse in COVID wastewater detection is worrying scientists about distorted data Salon. After the "Green Map" episode, I think CDC is capable of anything, including a handy "lapse" between the plateau from the last wave and a surge from the coming holidays.
China?
China's Xi Jinping says Communist Party control too weak in rural areas, new book reveals South China Morning Post

Western Left and the US-China Contradiction People's Democracy

A Tale of 3 Nations: Debt Restructuring in Ghana, Zambia, and Sri Lanka The Diplomat
Myanmar
Russian Warships Arrive for Myanmar Naval Exercises The Irrawaddy

Myanmar ethnic groups seize more outposts in junta offensive Channel News Asia
European Disunion
Dear Old Blighty
MP who had s*x with pr*stitute on a billiard table… while four Tory MPs cheered him on: At any one time there are about 30 MPs behaving in similarly shocking ways – and the shady figures who really control the party don't hesitate to blackmail them Daily Mail

The UK's Shambolic COVID Winter Vaccine Programme Alarms Experts Byline Times

Boris Johnson Believed Old People Should 'Accept Their Fate' And Catch Covid HuffPo
Syraqistan
Far-right minister: Nuking Gaza is an option, population should 'go to Ireland or deserts' The Times of Israel. Clarifying!

Israel's 'Total War' Strategy in Gaza Tikun Olam

Imperial Designs New Left Review

The case for optimism:

The fact that nobody can agree on what Nasrallah was trying to say supports my reading: he's maintaining strategic ambiguity and keeping his options open.

Never let a good crisis go to waste.

— Big Serge ☦️🇺🇸🇷🇺 (@witte_sergei) November 3, 2023

We should assume that regional players — Nasrallah, Khamenei, El-Sisi, Erdogan, Assad, even Salman — and global players — Putin, Modi, and Xi — are smarter and more strategic than Bibi, Biden, Blinken, Sullivan, et al.

* * *

'Operation Al-Aqsa Flood' Day 29: Israel hits hospitals, ambulances, and schools across Gaza Mondoweiss

Between 350,000 to 400,000 people still in northern Gaza, says US special envoy France24

Israeli army says 345 soldiers killed fighting Palestinians since Oct. 7 Anadolu Agency

The Tunnel War New York Magazine

Israel posts fake video of dog chase in Gaza tunnel Electronic Intifada

* * *

As their soldiers fight hand to hand in Gaza, Israelis wonder about the endgame Guardian. Aleady?

'Extremely challenging': Israel's Gaza ground assault faces stumbles Al Jazeera. Illustrative video (although I have no way to authenticate it, so "big if true"):

So right off the bat we have a pair of Hamas fighters stepped out of an alleyway and take a shot into what looks to be the rear of a Namer fitted with the unmanned turret.

Where is the infantry or other vehicles securing the street behind the lead armoured element? pic.twitter.com/PZxhmvbn3L

— Fennec_Radar (@RadarFennec) November 5, 2023

And:

A lot of these attacks could have been prevented by having more eyes around to spot movement and engage it. Mainly infantry.

Also having all the crew buttoned up in the vehicles is so detrimental to situational awareness as to be worse for safety than having their heads out.

— Fennec_Radar (@RadarFennec) November 5, 2023

"Where is the infantry"? Looks like the IDF is, indeed, casualty-averse.

Scoop: Blinken tells Israelis humanitarian pause will buy Israel time for Gaza operation Axios

* * *

Obama Urges Americans to Take in 'Whole Truth' of Israel-Gaza War NYT. Here it is if you can stand it:

President @BarackObama on the violence in Gaza.

Full interview out Tuesday. pic.twitter.com/U42Jy2Aa4y

— Pod Save America (@PodSaveAmerica) November 4, 2023

Israel Military Reports It Was You, The Reader, Who Blew Up Hospital The Onion

* * *

America is discovering the limits of its leverage on Israel FT

Inside the Biden White House, Doubts About Gaza War Are Beginning to Creep In Ryan Grim, The Intercept

The President Who Stood Up To Israel and Won Ettingermentum Newsletter

Blinken goes begging Gilbert Doctorow

'People are frustrated': Gaza war opens rift among US Democrats FT

* * *

George Orwell's 1984 in Washington The American Conservative. Syria.

Going to hell with no possibility of redemption Yasha Levine, weaponized immigrant
New Not-So-Cold War
U.S., European officials broach topic of peace negotiations with Ukraine, sources say NBC. And commentary–

The Ukraine Peace Talk Trial Balloon Moon of Alabama. Also commentary–

Gaza conflict 'taking away focus' from Ukraine, Zelensky says France24

As the U.S. fights over aid, Ukraine's hopes hang in the balance David Ignatius, WaPo. "My visit was organized by the McCain Institute, as part of its Ukraine Business Alliance, a group of companies working with the Ukrainian government, including tech giants Microsoft and Palantir." As if these goons were Ignatius's real sponsor….

* * *

The Road to Ukraine's Ruin and Possibly a Russian Quagmire Gordon Hahn, Russian and Eurasian Politics

Russia must protect Zelensky RT. The deck: "The Ukrainian leader's erratic behavior and growing messiah complex means he's now an asset to Moscow."

Russia's nuclear saber rattling: A threat or wake-up call for the West? Christian Science Monitor
Republican Funhouse
Tensions erupt within Senate GOP over Tuberville military holds The Hill
2024
Judge, citing Trump's 'repeated public statements,' orders anonymous jury in defamation suit trial Orlando Sentinel
Digital Watch
* * *
Imperial Collapse Watch
Inflection Point: How to Reverse the Erosion of U.S. and Allied Military Power and Influence RAND

U.S. Coast Guard Reduces Active Cutter Fleet Due to Personnel Shortage Maritime Executive
Class Warfare
Labor Unions Are Industrial Policy Lee Hepner, BIG
Environmental, Social, and Governance Factors v. Fiduciary Duty JSTOR Daily
Antidote du jour (via):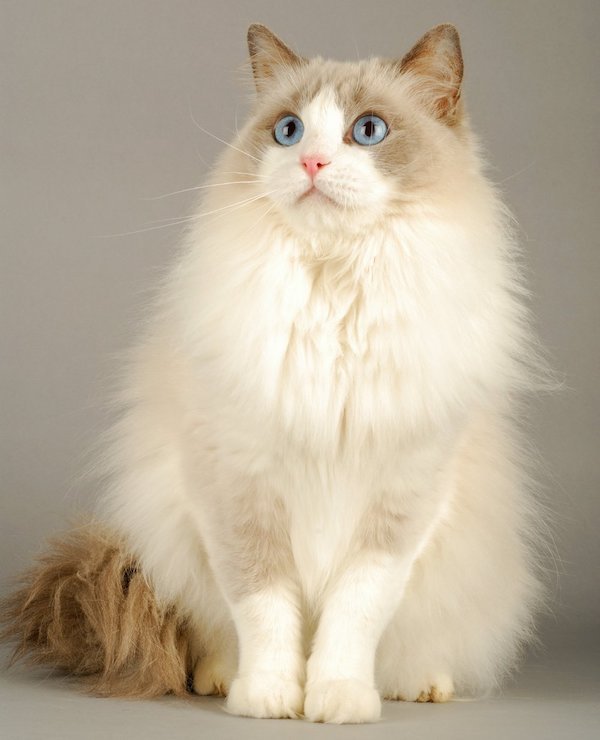 Bonus antidote:
Kittens know no physics..🐾😅 pic.twitter.com/nVPa9FkOQu

— 𝕐o̴g̴ (@Yoda4ever) November 2, 2023
See yesterday's Links and Antidote du Jour here.