The latest collection from Toronto based size-inclusive designer Hilary MacMillan, is full of unique plus size fashion pieces to complete your vibe, energy, and mood for the fall season. 
If you are not familiar with this contemporary plus size-friendly brand, then allow us to reintroduce her.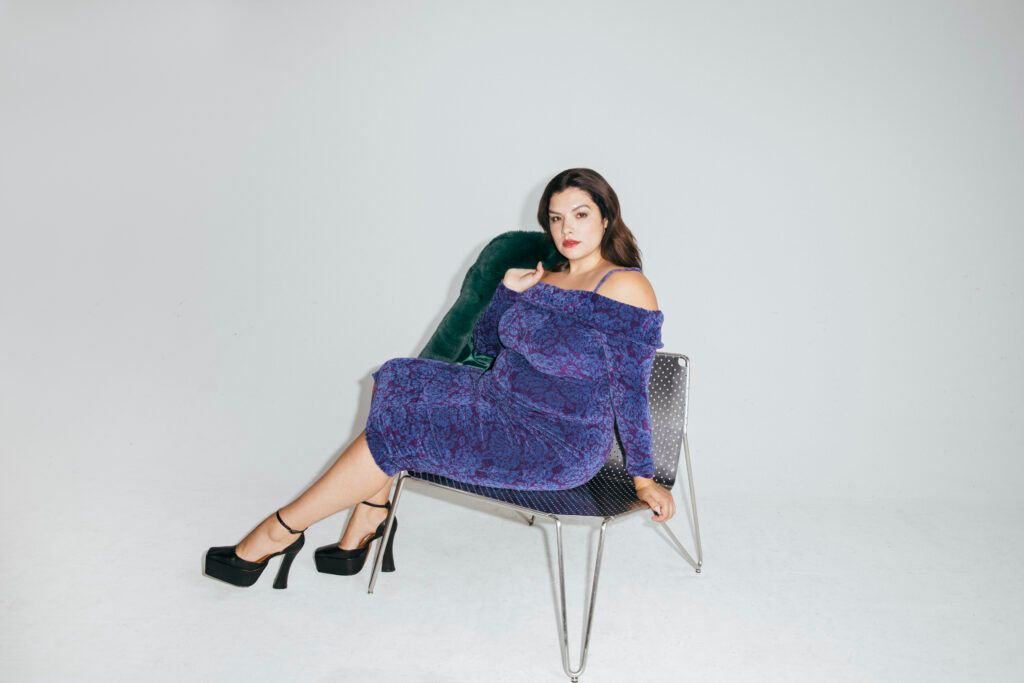 Hilary MacMillan has made quite the name for herself since her brand hit the scene in 2013, including being recognized as one of four recipients of FGI's Visionary award in 2021! Then in 2022, MacMillan's collaboration with Barbie® dropped, she opened a new pop-up store, and garnered a nomination for Womenswear Designer of the year at CAFA! 
Not only does the brand consistently give us ready-to-wear plus size-friendly work wear, swimwear, and outerwear options going up to a size 4X, but they also champion using "high-quality, cruelty-free materials in bold colors and exceptional textures."
Fall 2023 with Hilary MacMillan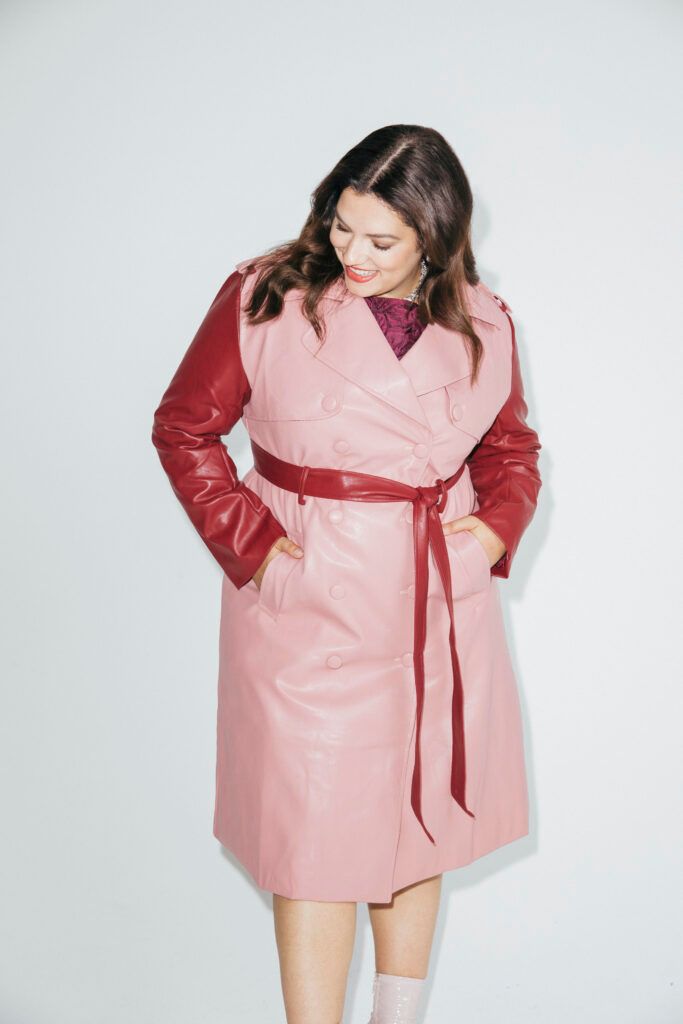 The fall 2023 collection celebrates Hilary MacMillan's 10th anniversary paying homage to their "longstanding ethos of color, texture with size inclusivity at heart." The collection features "rich jewel tones in plush velvets, faux furs, and vegan leathers, as well as enchanting florals and signature plaids."
Think decadence, luxury, and a little bit of drama. From the faux leather, strategic color AND texture blocking to the rich tones, and hues? It's everything we imagine fall to be, and Hilary MacMillan is serving it to us. 
"Rich in feminine history, the Château de Chenonceau's gardens capture the beauty of resilient women, who have cared for and maintained the property over the years – a powerful and meaningful parallel to MacMillan's constant dedication to women empowerment through each collection since inception." 
Hilary MacMillan's on-trend, personality-driven, size-inclusive pieces are always such a breath of fresh air. While many plus size retailers love giving us more "dark floral" or traditional classics for the fall season, Hilary MacMillan gives us a strong perspective and injects life into our plus size fashion options. 
How much fun was that plus size leather lace up dress in that dark green or that two-piece leather set? Or did you catch that two toned plaid coat? There is something unique and excitingly curious about the Hilary Macmillan collection that gets us geeked for the fall.  
While you visit their site and peruse the new collection, make sure to check out their past collections. The Barbie collection and their plus size outerwear pieces are fan favorites over at TCF headquarters. In a few words– SO good. We are still daydreaming about the blue faux leather trench! 
If budget is a challenge,  Hilary MacMillan offers both sezzle and afterpay if you use them. And for those who are curious– YES, they do ship internationally to the US, the UK, Mexico, and beyond. As always, we look forward to what Hilary MacMillan  creates for us next! Check out the fall collection online, and snag a few pieces before they sell out.